Episode 24 Show Notes
Today's interview is my good friend Allison Hardy, a business strategist for mompreneurs. She helps women create businesses of their dreams. Through infusing their business with automation, social media, Facebook lives, and stepping into being an influencer in email marketing, she helps her clients become leading experts in their industries. Listen to see how she gets Facebook ads for only 85 cents!! If you want to know Facebook ads, this is the episode for you! Enjoy.
Takeaways:
Allison shares how Facebook favors groups. Facebook wants to be social and develop a community. Personal profiles and pages do not get as much traction. This helps get 1. Ideal clients, and 2. A trust factor and connection with your audience.
Encourage your Facebook group members to talk about THEMSELVES! The more opportunities you give your audience the better. They will become more excited about your group, and it will establish a culture for your members.
If you want your Facebook ad to be high converting, you need it to stand out! If you can have an image that pops, it will get people to stop scrolling. You also want a captivating headline!
Market research is KEY for reaching your target audience. Look for someone who's a step ahead of you, with a similar audience, and then that will help you determine the next steps, and how to attract your ideal client. Think of terms and pages they might search.
Instagram story ads don't have to be perfect. Add funny GIFS, be YOURSELF, and be honest. That will attract your ideal client.
Allison shares that you should talk like yourself! Don't make yourself sound formal, or like a marketer. She says to maybe record yourself talking about your products or freebie and just transcribe it. Being genuine is how you'll attract your tribe!
Be the same you in your ads that you are in real life!
Highlights:
(2:20) A little more about Allison Hardy, the mompreneur business stratigist.
(3:42) Facebook groups: How to use them effectively?
(5:25) How does Allison monetize her Facebook groups?
(8:02) Can you post too often in your group? How often should you post?
(9:06) The secret for high converting Facebook Ads!
(11:09) Audiences. How to appeal to your target audience.
(14:30) Split Testing! What is it, and why you should use different images, and see what works better for different audiences?
(15:28) Lead Costs: How Allison is making a lead for 16, and 85 cents!!
(16:05) Instagram story ads…how 15 seconds can be so helpful to attract new clients!
(20:18) Retargeting ads, and Facebook pixels. What are they, and how do they work?
(22:00) Allison talks about ad conversions. How to switch out your images for specific audience reach.
(26:05) Colors- and why your color scheme should match in your ads.
(27:54) What does making an impact mean to Allison?
(29:48) Talking about organizations to give back to, and how once you make more, you can GIVE more, and why it's such a huge part of making an impact.
(33:04) What's next for Allison Hardy??
(34:14) How can we connect with Allison?
Quotes:
"Regardless if you want to become an influencer or not, as the head of a Facebook group, you're the person that determines it's success."

"Ad agencies can help you do that, but you need to know what works and what doesn't before you work with them."

"It's important that the person who's in your ad is the person you are in real life."

"The more that you make, the more you can give."
Resources:
Danielle Laporte 3 Core Beliefs (exercise)
Thanks so much for Listening! Comment below with your #1 takeaway!
To help out our show I would love it if you subscribed and leave an honest review on iTunes. Your ratings and reviews really help the show and I read every single one!
Want more?
Listen to Episode 019: How Exactly I Earned 49,000 in 5 Days
Listen to Episode 021: How To Manifest Anything You Want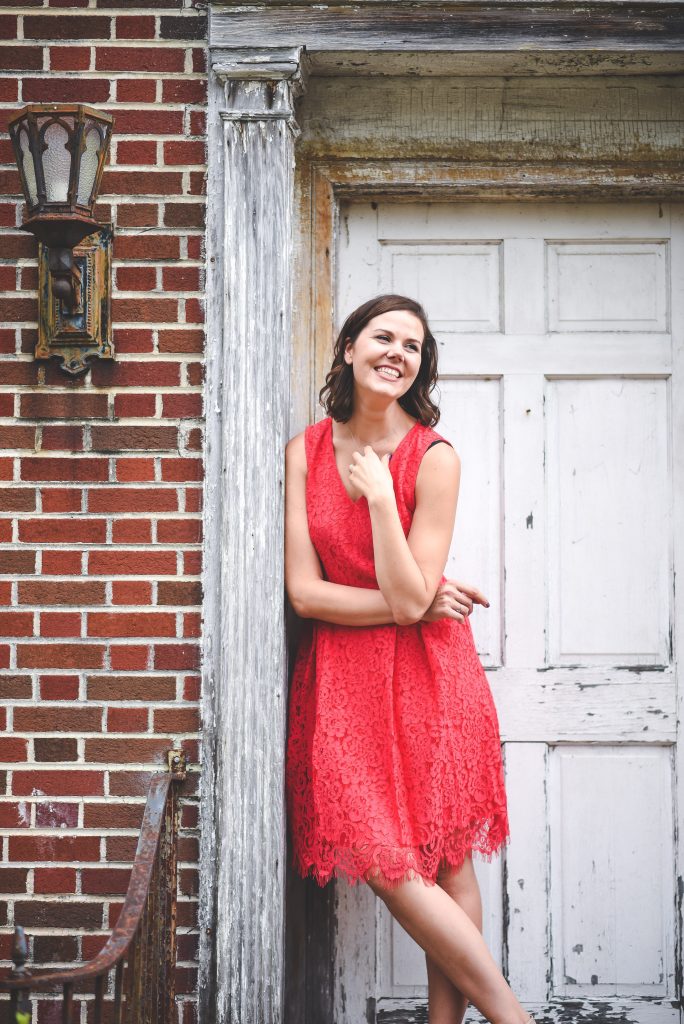 Snapchat: Rachelngom
Email: [email protected]
"Life is a gift, and it offers us the privilege, opportunity, and responsibility to give something back by becoming more." Tony Robbins
PS. Be sure to join my free online community for female entrepreneurs! Join here.