I'm an avid reader. Like I'm reading all the time. I've read about a book a week for the past 8 years #insane so when I tried to narrow down this list for the top FIVE books for female entrepreneurs, honestly it was hard!
But I think of what I struggled with most when I was first starting my business, and also what my clients struggle with most.
And when it came down to it, the biggest things I see female entrepreneurs struggle with are:
Mindset, consistency, fear of failure, organization/goal setting, and success habits.
So there is a method to my selection here. Each of these books will dive into this specific struggle.
I really wanted to get rid of the choices and just tell you these are the books you should start with so you aren't left wondering which one is best to start with. You've got them right here =)
If you want an even bigger selection, then you can check out this post: Best Books for Female Entrepreneurs
Let's dive into my top 5 books for female entrepreneurs!
New here? I also have the following blogs to help you crush your Pinterest marketing strategy:
And of course, you should def register for my free masterclass where I'll share my top secret strategies to getting new leads and sales on autopilot with Pinterest!
#1 Book for Female Entrepreneurs: Battlefield of the Mind by Joyce Meyer
Read now if you're struggling with: mindset
Mindset is probably the #1 thing that holds female entrepreneurs back from success. We have so much crap that is going through our heads that are limiting us.
Full disclosure: This is a Christian book. Even if you're not a Christian, I think you will appreciate the principles that Joyce teaches within this book.
About this book:
Worry, doubt, confusion, depression, anger, and feelings of condemnation: all these are attacks on the mind. If readers suffer from negative thoughts, they can take heart! Joyce Meyer has helped millions win these all-important battles. In her most popular bestseller ever, the beloved author and minister shows readers how to change their lives by changing their minds.
She teaches how to deal with thousands of thoughts that people think every day and how to focus the mind the way God thinks. And she shares the trials, tragedies, and ultimate victories from her own marriage, family, and ministry that led her to wondrous, life-transforming truth–and reveals her thoughts and feelings every step of the way.
"People living in the vanity of their own mind not only destroy themselves, but far too often, they bring destruction to others around them."
Read now if you're struggling with: success habits
This book, if you implement it and make it a part of your life, is life changing. My morning routine is an essential part of my day and my success, and Hal really breaks down how you should spend your mornings to set up your day. EVEN IF you're not a morning person.
About this book:
What's being widely regarded as "one of the most life-changing books ever written" may be the simplest approach to achieving everything you've ever wanted, and faster than you ever thought possible.
What if you could wake up tomorrow and any—or EVERY—area of your life was beginning to transform? What would you change? The Miracle Morning is already transforming the lives of tens of thousands of people around the world by showing them how to wake up each day with more ENERGY, MOTIVATION, and FOCUS to take your life to the next level. It's been right here in front of us all along, but this book has finally brought it to life.
Are you ready? The next chapter of YOUR life—the most extraordinary life you've ever imagined—is about to begin. Buy the book and WAKE UP to your full potential!
"How you wake up each day and your morning routine (or lack thereof) dramatically affects your levels of success in every single area of your life. Focused, productive, successful mornings generate focused, productive, successful days—which inevitably create a successful life—in the same way that unfocused, unproductive, and mediocre mornings generate unfocused, unproductive, and mediocre days, and ultimately a mediocre quality of life. By simply changing the way you wake up in the morning, you can transform any area of your life, faster than you ever thought possible."
Read now if you're struggling with: fear of failure
I love John Maxwell. I've had the honor of meeting him and seeing him speak several times. He's written over 90 books, which is insane. There are so many that I could choose, but I believe that the fear of failure is what holds so many female entrepreneurs back from going ALL IN.
Failing Forward will help you redefine failure, so it's no longer something you fear, rather something you pursue.
About this book:
The major difference between achieving people and average people is their perception of and response to failure. John C. Maxwell takes a closer look at failure-and reveals that the secret of moving beyond failure is to use it as a lesson and a stepping-stone. He covers the top reasons people fail and shows how to master fear instead of being mastered by it. Readers will discover that positive benefits can accompany negative experiences-if you have the right attitude. Chock full of action suggestions and real-life stores, Failing Forward is a strategic guide that will help men and women move beyond mistakes to fulfill their potential and achieve success.
"The essence of man is imperfection. Know that you're going to make mistakes. The fellow who never makes a mistake takes his orders from one who does. Wake up and realize this: Failure is simply a price we pay to achieve success."
Read now if you're struggling with: consistency
The Compound Effect is one of the first personal development books I read when I started my first business at age 23. It really helped me set myself up with small, seemingly insignificant actions that have led to my success today.
I remember reading 10 pages a day, as he suggested, and thinking: will this REALLY make a difference?
Looking back 8 years later, I can say that it ABSOLUTELY has and I'm so grateful for this book.
About this book:
No gimmicks. No Hyperbole. No Magic Bullet. The Compound Effect is a distillation of the fundamental principles that have guided the most phenomenal achievements in business, relationships, and beyond. This easy-to-use, step-by-step operating system allows you to multiply your success, chart your progress, and achieve any desire. If you're serious about living an extraordinary life, use the power of The Compound Effect to create the success you want. You will find strategies including:
How to win–every time! The No. 1 strategy to achieve any goal and triumph over any competitor, even if they're smarter, more talented or more experienced.

Eradicating your bad habits (some you might be unaware of!) that are derailing your progress.

The real, lasting keys to motivation–how to get yourself to do things you don't feel like doing.

Capturing the elusive, awesome force of momentum. Catch this, and you'll be unstoppable.

The acceleration secrets of superachievers. Do they have an unfair advantage? Yes they do, and now you can too!
"It's not the big things that add up in the end; it's the hundreds, thousands, or millions of little things that separate the ordinary from the extraordinary."
Read now if you're struggling with: organization/goal setting
I used to set yearly goals. And it would overwhelm me and throughout the year I'd lose sight of that big goal.
After reading the 12 Week Year, I learned how to chunk down my big goals into smaller, quarterly goals, then into monthly, weekly, and daily goals.
Results? INSANE. You need this book!
About this book:
Most organizations and individuals work in the context of annual goals and plans; a twelve-month execution cycle. Instead, The 12 Week Year avoids the pitfalls and low productivity of annualized thinking. This book redefines your "year" to be 12 weeks long. In 12 weeks, there just isn't enough time to get complacent, and urgency increases and intensifies. The 12 Week Year creates focus and clarity on what matters most and a sense of urgency to do it now. In the end more of the important stuff gets done and the impact on results is profound.
Explains how to leverage the power of a 12 week year to drive improved results in any area of your life

Offers a how-to book for both individuals and organizations seeking to improve their execution effectiveness

Authors are leading experts on execution and implementation
Turn your organization's idea of a year on its head, and speed your journey to success.
"We mistakenly believe that there is a lot of time left in the year, and we act accordingly. We lack a sense of urgency, not realizing that every week is important, every day is important, every moment is important. Ultimately, effective execution happens daily and weekly!"
Yup, there's a bonus! It was too hard to come up with just 5!
Read if you want to make a bigger impact on the world
I truly believe that being an entrepreneur is special and that we have certain gifts that we can use to serve others and make an impact. And that our businesses can and should be used to bless others and have a purpose BEYOND just making money.
Blake is the founder of Tom's Shoes and shares how he started his FOR PURPOSE business, and how you can infuse more purpose into your business.
About this book:
The incredible story of the man behind TOMS Shoes and One for One, the revolutionary business model that marries fun, profit, and social good
"A creative and open-hearted business model for our times."—The Wall Street Journal
Why this book is for you:
• You're ready to make a difference in the world—through your own start-up business, a nonprofit organization, or a new project that you create within your current job.
• You want to love your work, work for what you love, and have a positive impact on the world—all at the same time.
• You're inspired by charity: water, method, and FEED Projects and want to learn how these organizations got their start.
• You're curious about how someone who never made a pair of shoes, attended fashion school or worked in retail created one of the fastest-growing footwear companies in the world by giving shoes away.
• You're looking for a new model of success to share with your children, students, co-workers, and members of your community.
You're ready to start something that matters.
With every book you purchase, a new book will be provided to a child in need. One for One.™
"Conscious capitalism is about more than simply making money—although it's about that too. It's about creating a successful business that also connects supporters to something that matters to them and that has great impact in the world."
For Female Entrepreneurs Who Want to Go to the NEXT LEVEL:
If you're ALL IN and know that you'll do whatever it takes to make your business happen, then I highly suggest getting on the waitlist for my group coaching program that's coming out in January, Activate.
While I do think reading books is a great start, there's truly nothing like surrounding yourself with other entrepreneurs on the same journey as you and learning the strategies from someone who's been there before you.
Click here to get your booty on the waitlist.
Have you read any of these? If not, which one will you read FIRST?
Related: Best Books for Female Entrepreneurs
Related: 5 Entrepreneurial Mindset Shift to Help You Reach 6 Figures (and beyond!)
Related: 17 Podcasts Every Girl Boss Needs to Listen To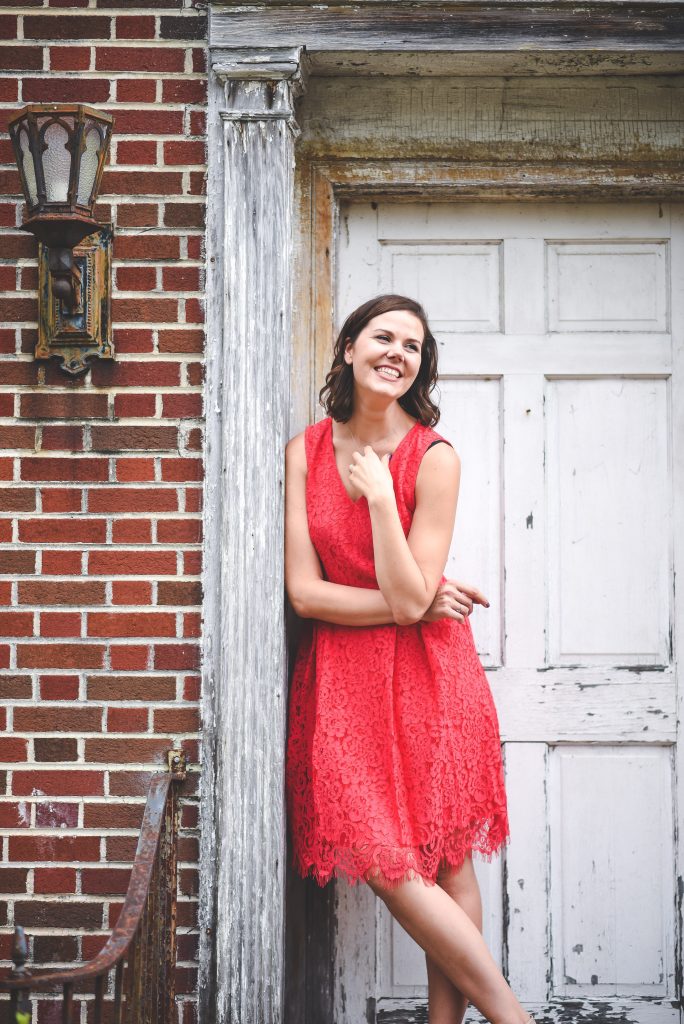 Email: clientcare@rachelngom.com
"Life is a gift, and it offers us the privilege, opportunity, and responsibility to give something back by becoming more." Tony Robbins
PS. Be sure to join my free online community for female entrepreneurs! Join here.