Episode 20 Show Notes
Today's episode is a great one. I'm interviewing Stacy Tuschl. We're talking all about launching. How to launch your next course or program, how to pre launch, how to launch when you don't have a program yet! Stacy is a high performance coach and business mentor, best selling author, speaker, creator of the podcast and community, She's Building Her Empire, where she helps entrepreneurs break through their challenges, operate at their highest potential, and create self sustaining businesses. She's so passionate about helping women to be unapologetically themselves, and create a legacy they can be proud of! There's some great stuff in here, I can't wait to share it with you. Enjoy!
Takeaways:
All a launch is, is promoting something for your business at that moment in time.
There is no urgency when we just leave something up on our site for people to buy. When there are limited spots, or space available, it creates urgency where people get out their cards and buy.
Stacy's favorite launch is a 5 day challenge. The excitement is when people get so involved, and creates a community. It's great for launching in the moment.
Never EVER think you're not big enough or don't have a product to launch. People hold themselves back by thinking this way. You can solve all these problems by launching.
You have to put the work behind your business if you want it to work quickly. It doesn't have to take long to start making money in your business.
NEVER sit on your ideas. Stacy told a story of a woman who made $7,000 who said she had been sitting on that idea for a year. She could have made that money 12 months ago if she had just done it. Why wait?
A failed launch is so valuable. You learn about your audience- what they want, what they don't price points, and the insight you gain is so worth it. Failure is FEEDBACK!
A pre-launch is so important. You need to warm up your audience and make sure your freebie goes along with your challenge. Therefore, you know that the people who are opting in are there for what you're selling.
Three steps to focus on in your PRE LAUNCH:

1. What is the product,
2. What would be a great challenge to sell that product
3. What would be a great freebie to get people excited for that challenge

Once you know people are buying your launch, then you can start building your course around it. It's okay if you haven't made your full course yet, and you've started selling. Thats a great thing! Let people chat with each other, and give people something to do (homework) where you can ask what people want out of the program. That will help you gain insight, and get them feeling confident that they bought your program.
Highlights:
(1:34) A little more about Stacy, and how she started out as an entrepreneur.
(5:32) Stacy talks a little more about launching.
(7:25) Why does she think launches are so crucial for a business?
(8:40) Different styles of launching that you can do.
(10:20) How do you get people into your challenges?
(11:50) What are some of the biggest mistakes Stacy's seen when someones launching.
(15:25) Why you should stick with it. Don't sit on your ideas. Even if it doesn't happen over night, don't give it up.
(17:45) What should you do if you do a launch and no one buys it, and how a a failed launch can be a great thing?
(19:05) Pre Launch: How to do it, where it starts, and what steps to take to prep for the best launch.
(21:55) How long should your Pre Launch be?
(25:00) Why you should do a launch first, then build your course around it.
(27:58) What's next for Stacy?
(29:10) Where can we find Stacy, and keep in touch?
Quotes:
"I get really excited talking about the online space, because the opportunity is so huge, and it's for everyone."

"Launch can be a really scary word, just think of the word promotion."

"If you want to grow your list you have to give people a reason to opt in."

"If you do it the right way, you can make money immediately in your business."

"It can happen quickly."

"Stop getting ready to get ready."

"If you don't have feedback, and you are sitting at home for a year trying to create this perfect product, all you've done is postpone a better product and program that you could have been selling this second."

"The longer the runway, the better the launch is going to be."
Resources:
Instagram: @StacyTuschl
She's Building Her Empire (podcast)
Thanks so much for Listening! Comment below with your #1 takeaway!
To help out our show I would love it if you subscribed and leave an honest review on iTunes. Your ratings and reviews really help the show and I read every single one!
Want more?
Listen to Episode 018: How You Can Use Pinterest to Create Passive Income
Listen to Episode 019: How Exactly I Earned 49,000 in 5 Days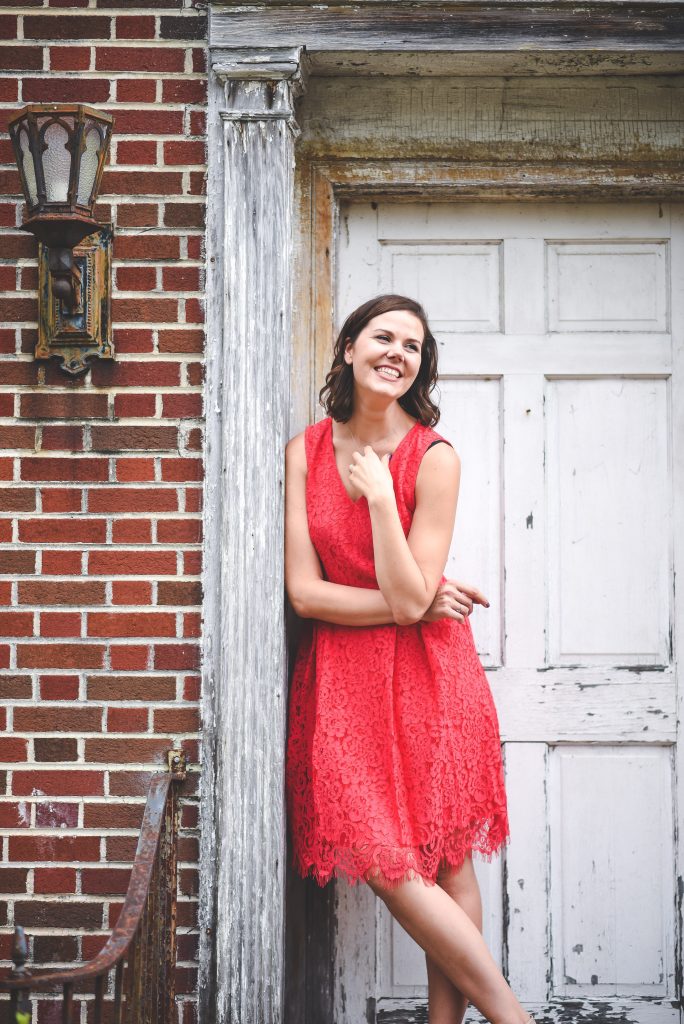 Snapchat: Rachelngom
Email: [email protected]
"Life is a gift, and it offers us the privilege, opportunity, and responsibility to give something back by becoming more." Tony Robbins
PS. Be sure to join my free online community for female entrepreneurs! Join here.