Wanna get more clients?
One of the questions I get asked all the time is: Rachel, how the heck do I get more clients?
I hear you. If you're brand spanking new in biz this can seem totally overwhelming! But I've been there (twice!) and I've got some great strategies to help! Get ready, cause this is a good one =)
How to get more clients Idea #1: Pinterest
Of COURSE I'm going to say Pinterest!!!! I get new clients DAILY from Pinterest.
It's important to make sure that your blog content is in alignment with what you're pinning, so that when someone comes to your bog, they think WOAH this is perfect!! I need this chick!
Then when they see that you have something for sale, again, in alignment with what they came to your blog for, they're gonna be wayyyyy more likely to jump on your offer.
Example: My fitness blog is all about eating keto (high fat low carb), so I narrowed down my entire blog focus to JUST post about that. I used to share everything on my blog, but when I narrowed down my focus, I became the 'go-to' person for keto.
When they come to my blog, they see that it's super helpful and they needed everything that I was sharing! They then see a free meal plan that they can get, so they enter their name and email address to get it. After they opt-in, they land on something called a tripwire, which is basically just a sales page where I'm offering my keto eBook for sale at a discount for a limited time offer. They see that it's answering ALL of their keto questions, so they grab it!
Obviously, I have an entire strategy that goes into that that I cover in detail in Pin with Purpose, but if you just want the basics to get started, grab my free cheat sheet here.
How to get more clients Idea #2: Referrals
Referrals rock! One customer is not just one customer. One customer could be an entire client base—IF you do this right.
Make sure you're always over-delivering with your programs and services, then when it's appropriate, ask for the referral!
Here's an example of what I'd say: "I've absolutely loved getting to work with you! I'm working on building up my clientele and was wondering if you knew of anyone else who would benefit from my services?"
How to get more clients Idea #3: Twitter Search
I'm kind of new to the Twitter game, but one of my top strategies in Pin with Purpose has exploded my Twitter account (woot!) so I've started to play around with the search feature on Twitter. I'll search for keywords related to my niche, then just answer the questions and help. No selling or anything like that, just help.
10% of my traffic now comes from Twitter and I've landed some new clients because of it.
How to get more clients Idea #4: Follow Up
Most people don't buy the first time you try to sell them something. You need to follow up! I send personal follow up messages to people all the time, not just to sell them something, but to catch up and let them know I'm thinking about them.
You should also follow up with people who have already purchased from you. I literally was just sending out follow up emails to people who are purchased Pin with Purpose to invite them to upgrade to our group coaching program that's starting out this week.
You aren't annoying them by following up! Most people are busy and they appreciate the fact that you reached out to them!
Follow up follow up follow up. The fortune is in the follow up!
How to get more clients Idea #5: Guest Podcast
Would you like me to do a blog on how I get featured on podcasts? This is HUGE. You're getting free publicity and getting in front of someone's entire audience!!
I added over 200 new email subscribers (and got a ton of sales) from just 1 podcast. That one podcast led to other opportunities for an even bigger reach (I'll share deets with you later this month!)
It's a part of my to-do list to pitch to be on podcasts, so I'm doing this every single week.
How to get more clients Idea #6: Facebook Live
Nothing converts quite like live video does!! People get to know, like, and trust you when they see you're a HUMAN and not just another marketer behind a computer.
I've booked high paying clients just from Facebook live because it shows me as an authority AND makes me more relatable. Make it a point to go live every single week.
Consistency is the key here, so set a schedule for say, every Thursday at 12pm EST and stick to it!
How to get more clients Idea #7: Free 5 Day Challenge
I love launching with a 5-day challenge! This gives you a way to provide massive value to your audience, makes you an authority figure in your niche, and after you add massive value, you can pitch your products or services at the end.
Big bonus: It's a massive list builder!
My last 5-day challenge earned over $5,000! Think of what you want to sell, then reverse engineer it so you're adding massive value in something related to the topic during the 5 days.
How to get more clients Idea #8: Webinar
Webinars rock. Same ideas as the 5-day challenge, except its 60 minutes and you're done! I've made over $1,000 on a 45-minute webinar!
Again, the key is to add massive value to your audience and solve one of their problems before you pitch your product or service at the end.
How to get more clients Idea #9: Do Market Research
This is how I landed a bunch of my first clients. I made a list of everyone that I knew who I could help with my services and just reached out to them and asked if I could ask them a few short questions on video chat.
My goal wasn't to land a new client, but it was to get to know my ideal client and see what they're struggles were so I could help them. I really tried to pay attention to their language (so I could write better copy) and took a ton of notes.
I had a list of questions like:
What is your #1 struggle in your biz right now?

How are you currently using social media?

What are your goals?
I set out to ask questions and listen, and when I could, I offered a bit of advice and offered to help them solve their problem (with my course or 1 on 1 coaching).
I wasn't able to help every single person, but a lot of them saw that they had massive gaps in their businesses and I was able to help them.
Market research is huggggge, especially if you're brand new. Try to interview as many people as possible so you can see what your ideal clients really need and how you can help them!
How to get more clients Idea #10: Facebook Groups
Facebook groups are an excellent way to get more clients! The key is to hang out where your ideal client is hanging out, participate and add value!
My ideal client isn't hanging out in mommy groups, but she is hanging out in female entrepreneur groups. Think about where she is and how you can connect with her.
When you're in the group, just be you! Don't have an agenda! Interact with people and be helpful.
In several of my facebook groups, I'm now known as the go-to Pinterest expert, so whenever someone has a question on Pinterest, I get tagged.
Set aside some time each week to engage and add value in your groups, then if they ever have a promo day, share your freebies! This has really helped me grow my list and get new clients.
There you go! 10 ways to get more clients.
It's time to take ACTION! Which one will you implement today?!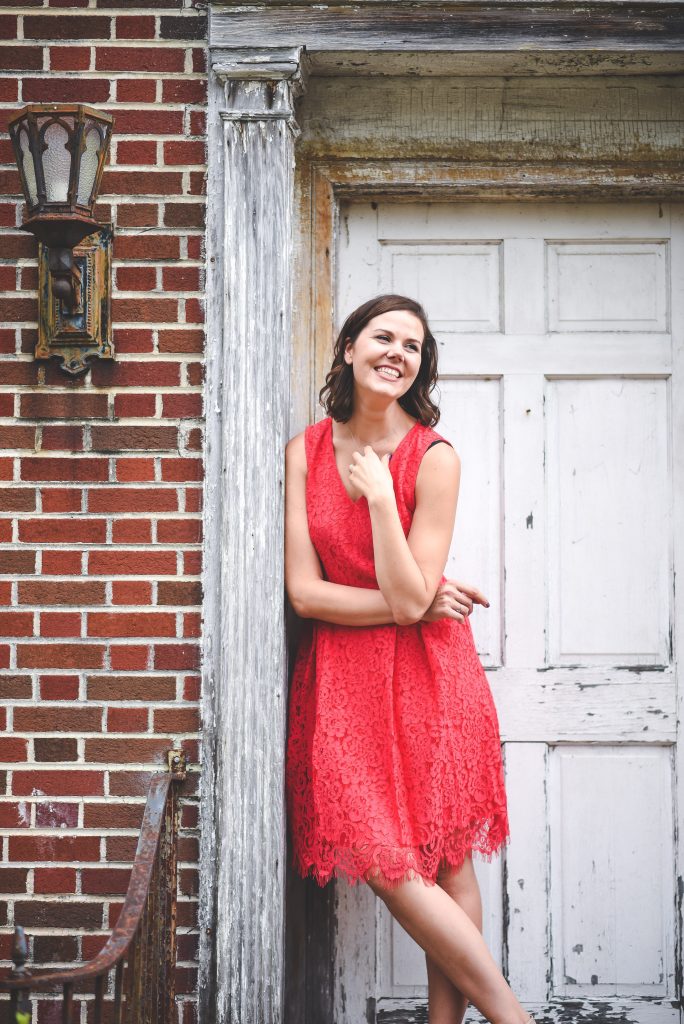 Email: clientcare@rachelngom.com
"Life is a gift, and it offers us the privilege, opportunity, and responsibility to give something back by becoming more." Tony Robbins
PS. Be sure to join my free online community for female entrepreneurs! Join here.