Episode 6 Show Notes
Today you're going to hear from one of my one on one clients, Ina Coveney . She's going to teach you how to start your side hustle while working full time, with family, and juggling it all! She's a software development lifecycle expert by trade. 15 years of experience in project management, web development, communications, and project management. She has done large scale IT projects, healthcare electronic medical record implementations, to project management consulting for the healthcare and education industry, as well as managing the development lifecycle of startup software applications. She's a rockstar! Lets dive in.
Takeaways From This Episode You Won't Want to Miss:
You could teach yourself whatever you want to learn. All you need to do is believe you can, and take the steps to do it.
You want to get out of the rat race of exchanging money for time, because theres only so many hours in the day.
You can learn any skill you want, while working full time. Anything is "figure-out-able". You just need to decide to do it, and act on it.
There is so much value to saying NO to social media and other distractions for a while, so you can get your goals done for the day and say YES to your future.
Its not about you quitting your job to make more money. Being an entrepreneur is about being happy with your career. Its about creating something and learning everything you wanted to learn.
Don't make excuses as to why your business can't work. Anything is possible but it takes you believing in it first, and being true to who you are.
Take the pressure of money off your shoulders. It doesn't matter. All that matters is that you're getting satisfaction and happiness in your career.
If your future self was talking to you, would you tell your future self that you waited so long because you were afraid? Don't wait, start NOW!
Live a life without regret.
Highlights From This Episode:
(1:33) A little bit about Ina Coveney.
(4:25) How she took her corporate job skills and implemented it into her business.
(5:56) How did she go from her corporate job, to wanting to start as an entrepreneur.
(10:30) Ina didn't know exactly what she wanted to do. But she wanted a change and tried several paths before she knew exactly what she wanted to do.
(11:50) 6 Tips to tell someone they can learn a skill while working full time.
(17:45) How to make the time for the next step to becoming an entrepreneur.
(19:50) What keeps some women from developing the passion of their side hustle start up business?
(21:22) Ina's advice to someone who is afraid of failure when starting a business.
(25:25) How to leave a podcast review without an iPhone or Mac! (Thanks Ina!)
(25:50) What is Ina working on now, and how can we connect with her?
(27:35) Ina's courses and why you should sign up!
(29:35) What does it mean to Ina to "Make An Impact"?
Quotes:
"Since I started this new pivot in my business a few months ago, it has been instrumental working with you."

"Whenever I saw the most respected entrepreneurs list under thirty, it would always hurt me. I would think 'why am I not doing it?'"

"I always had that little fire that didn't know how to start."

"It was about me knowing, that I could teach myself anything I wanted to learn."

"You want to get out of the rat race of exchanging money for time, because theres only so many hours in the day."

"Everything is figure-out-able."

"The best day starts the night before."

"If it's important to you, you make the time."

"You 10 years from now, is just you x10."
Here's a list of resources mentioned in this podcast:
Instagram: @InaCoveney
The 6 Ways to Make Money Doing What You Love (slideshow)
A Life Without Regret (Facebook group)
Thanks so much for Listening! Comment below with your #1 takeaway!
To help out our show I would love it if you subscribed and leave an honest review on iTunes. Your ratings and reviews really help the show and I read every single one!
Want more?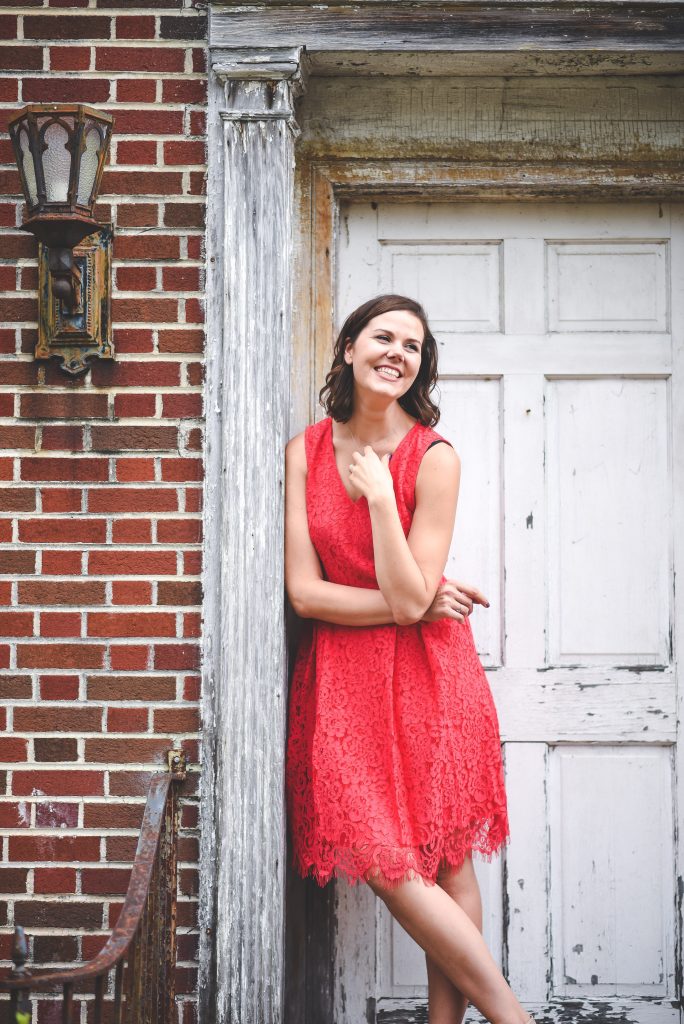 Email: [email protected]
"Life is a gift, and it offers us the privilege, opportunity, and responsibility to give something back by becoming more." Tony Robbins
PS. Be sure to join my free online community for female entrepreneurs! Join here.