Episode 48 Show Notes
Today we're interviewing Platinum Pop Superstar, Tajci Cameron. She shares how to create lasting change and make a bigger impact. Tajci sold platinum records in Europe, is a TEDx speaker, author, certified life coach and a single mom of three boys. She shares the focus of her work is to Heal deeper, Love more and Uplift others (aka change the world). This is such a good episode. Be sure to really dive in and don't be afraid to take some notes! Enjoy!
Takeaways:
Tajci shares how she had a dream at 4 years old, that she would some day tell stories through music, and make the world a better place. She says that she stuck with it. Sometimes we have to take dreams or ambitions, and not look at them as just in our heads, but something we can easily achieve if we keep with it and follow the path.
She shares how she got tired of waiting. She then started to create her own shows. When she started touring with those shows, she then would miss auditions. This was a sign that maybe she should keep with her own shows, instead of constantly seeking out auditions.
Tajci uses her platform for the betterment of others
The 5 elements of every change:

1- Connection. You need to know why you are doing something, and be motivated to change.
2- External Shift. This step is to look at the things happening in your life (relationships, clutter, situations) that you might need to decide to keep or get rid of to prepare for that change.
3- Internal Shift. We need to think in our own minds how that change can happen, and make room for that change. How can we make room in our lives and mind for that change. ("Everyday it's getting easier")
4- Commit and practice. No change is going to happen overnight. It takes persistence.
5- Giving back. This is what makes any change worth while. If a change helps you, it is so key to give back, and not do it only for our own fulfillment.

Mindset: Sometime we need to take time to reset. We are so creative, that sometimes its so important to just shut it off for a minute. We need to restart our minds the same way we restart our computers and phones.
Tajci shares the story of her son spending 7 hours on legos, only to find he missed one piece in his structure. He took it all apart, knowing it was the easiest way. This is so important. It is okay to stop and realize you need to start over sometimes. Nothing has to be perfect. But sometimes its okay and even better to admit mistakes, and start over.
"Success without fulfillment is the ultimate failure" Tajci shares some of the organizations she supports and is a part of. I encourage all of you to check them out! They are so amazing, and all support such incredible causes, and groups of people. Success if you don't give back truly is worthless, and Tajci is such a great example of that change you can be a part of if you do choose to give back.
Highlights:
(2:24) A little more about Tajci.
(3:09) More about her story- where she came from and how she got to be the entrepreneur she is today.
(5:52) The story of how having a doll version of herself made her so self aware of how her life needed to be in her own hands.
(9:48) Why Tajci moved to America, and how that changed her life.
(10:12) What Tajci did when she first moved to the US.
(11:30) What happened when Tajci met her husband.
(14:21) Heal Deeper, Live Fuller.
(15:02) Tajci shares how passionate she is about helping put a stop to sex trafficking. How it is everywhere, and something people need to be more aware of.
(17:43) The 5 elements of every change.
(24:08) What does Tajci do for mind work?
(26:15) The power of starting over-her son's Lego story.
(32:21) End Slavery Tennessee- an organization Tajci is a part of, and how it helps save lives.
(33:15) More organizations Tajci supports.
(40:18) What's next for Tajci?
(44:09) Where can you connect with Tajci?
Quotes:
"The fact that I had a doll, helped me realize much faster that I was becoming a doll"

"I got tired of waiting"

"Each morning, choose to live"

"Heal deeper and live fuller"

"The more awareness there is, the more we can help"

"Our brains don't know the difference between what we tell them and what it actually is…its up to us if were going to hold on to it, or process it and let go"

"We need to intentionally make those moments of quiet"

"Theres no real change without mindfulness"

"Success without fulfillment is the ultimate failure"

"Allow life to gift us, and change us for the better"
Resources:
Organizations Tajci Supports
Find Tajci on Social Media
Tajci's Website: Waking Up Revolution
Tajci's Facebook Page
Watch the Full Interview
Thanks so much for Listening! Comment below with your #1 takeaway!
To help out our show I would love it if you subscribed and leave an honest review on iTunes. Your ratings and reviews really help the show and I read every single one!
Want more?
Listen to Episode 41 (First Steps on Starting a Business, and How to Take it to the Next Level with Helen Munshi)
Listen to Episode 42 (How To Get In Front of MORE People and Build An Influential Online Brand with Erika Ashley)
Listen to Episode 43 (Talking Money Mindset with Intuitive Business Coach Emily Aarons)
Listen to Episode 44 (Uncovering the Next Evolution of Your Brand Message with Adria Decorte)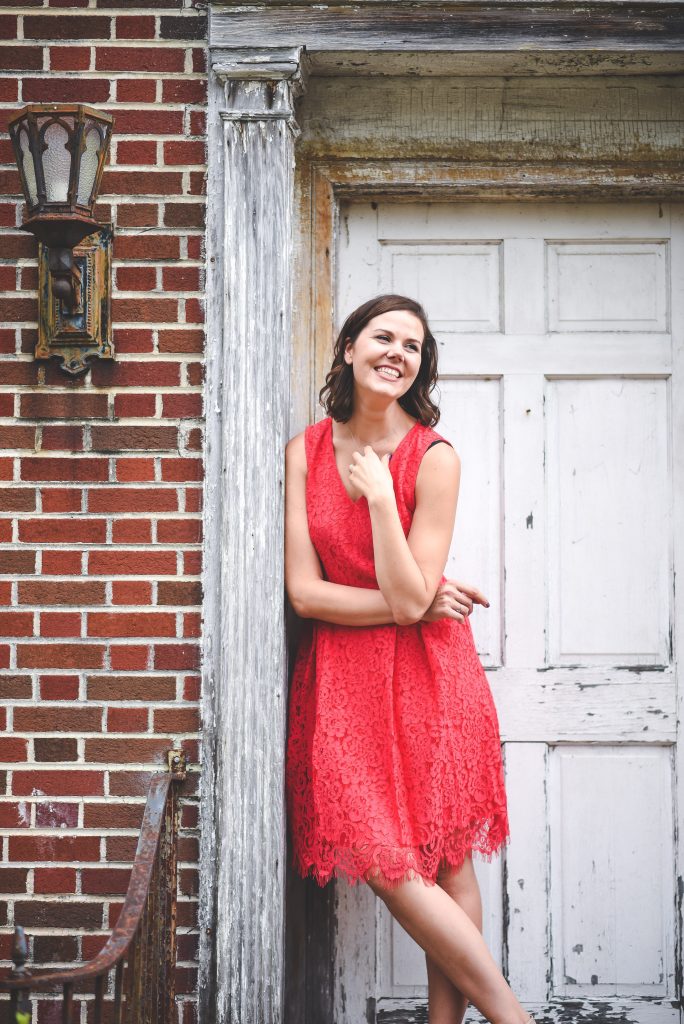 Snapchat: Rachelngom
Email: [email protected]
"Life is a gift, and it offers us the privilege, opportunity, and responsibility to give something back by becoming more." Tony Robbins
PS. Be sure to join my free online community for female entrepreneurs! Join here.