*This post may contain affiliate links, which means I may receive a small commission, at no cost to you, if you make a purchase through a link on this blog. I would never recommend a product I don't use or love myself!
Episode 44 Show Notes
Today's episode is an interview is all about brand messages. I brought in expert, Adria DeCorte! She's a message clarity coach, supporter of entrepreneurs, teaching all about brand messages so they can further connect with their clients. She brings such a genuine energy to clients to hone in on their brand. Be sure to take some notes, and grab her freebie! Here we go!
Takeaways:
Adria started in the wellness space. She realized her gift was to help businesses keep going and find their message.
Being a true messenger means knowing your truth. She says if there is fire behind it, it will bring the right people to you. It is okay if your message evolves.
Sometimes strategies are not everything as an entrepreneur. We need to KNOW our message and that will add the passion to it. Our message is our foundation.
Message (her definition): the BIG idea. The one thing you want to get known for. If you did a TED talk, what would it be about? What do you stand for, what do you want to change in the world. (That is your message)
Messaging (her definition): the bigger picture about how you talk about your message. This is what it is you do to forward your message out into the world.
How to figure out your message: Ask yourself: What is a strong idea you have for the world in your industry? What is something you wish you could shout to the rooftops? Then after you have your general idea, you want to start using it in the value of your work.
Your message should should give you a gut feeling.
Don't just use your brain to come up with your message. Use your heart, use your energy. Every time you talk about it, you should be passionate.
You don't want your message to be so clever, that its hard to understand. It's okay if its simple. It doesn't have to be pretty, it should be straightforward and honest. Get it as clear, visual, and concrete as possible.
Who do you help, how do you help them? This is something that need to be CONCRETE, and simple. You need to know who you want to help so you can make that impact in your business. Know what the problem you need to solve is, and make it clear.
You are unique. Your business is never going to be like any one else, because they don't have YOUR STORY. Know your worth, and how no business can be just like yours, because no one else is YOU.
4 S's: Story, Stance, Skillset, Solution
When Adria applied for TED X she didn't feel like she was ready. She just had a lot of passion behind her work. She was a very shy person, but really wanted to do it, because she felt like she could inspire others through it.
Have conversations with your audience, and take your expert hat off. People need to be able to relate to you in order to really feel like they can be helped by you.
Highlights:
(2:09) A little more about Adria!
(2:57) How did Adria get started as an entrepreneur?
(5:18) What does being a "true messenger" mean to Adria?
(6:26) How can you start evolving your message as an entrepreneur?
(9:03) Questions to ask yourself to figure out YOUR message.
(13:31) How to infuse your message into your marketing, and everything you do.
(14:28) Visualization exercise to see if your message is what it should be.
(16:59) How to create a clear message, rather than a clever one.
(20:21) Who is it that you help? Why is this a core part of your business?
(22:03) 4 S's! How do we discover what makes us unique and how to stand out?
(25:35) Adria's experience at TED X. How did she apply, what was the interview like, and how did she end up landing it?
(31:32) Common mistakes Adria sees that entrepreneurs are making.
(32:43) What does it mean for Adria to make an impact?
(34:01) What's next for Adria?
(35:17) Where can we connect with Adria?
Quotes:

"Clear is better than clever"

"The most important thing is connecting with your people"

"Being able to look at everything first through your persons eyes, so then you can craft communication and messaging that is really going to connect with them"

"Who do you help, and how do you help them"

"Remember that you are already unique"

"You are one of a kind because you have your own story"

"I had the power with my words and my language, and my message to help people have an ah-ha moment, that would leave them changed"
Resources:
Adria's Freebie for Dialing in Your Core Message:
Connect with Adria:
Podcast: Unforgettable Podcast
Instagram: @adriadecorte
Thanks so much for Listening! Comment below with your #1 takeaway!
To help out our show I would love it if you subscribed and leave an honest review on iTunes. Your ratings and reviews really help the show and I read every single one!
Want more?
Listen to Episode 06: Starting Your Side Hustle While Working Full Time (Ina Coveney)
Listen to Episode 12: Creating Big Profits from Facebook Groups (with Christina Jandali)
Listen to Episode 13: Entrepreneur Mistakes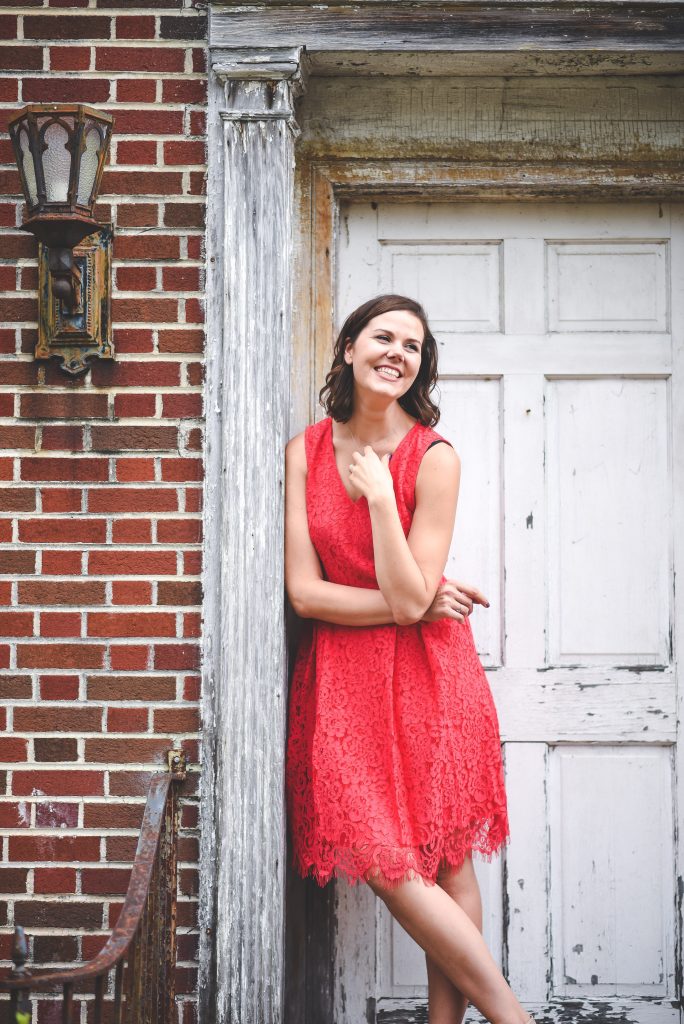 Snapchat: Rachelngom
Email: [email protected]
"Life is a gift, and it offers us the privilege, opportunity, and responsibility to give something back by becoming more." Tony Robbins
PS. Be sure to join my free online community for female entrepreneurs! Join here.