Today I want to talk about some of the biggest mistakes I've made in my past 7 years as an entrepreneur. If you want the audio version of this post, I've got you covered =)
New here? I also have the following blogs to help you crush your Pinterest marketing strategy:
And of course, you should def register for my free masterclass where I'll share my top secret strategies to getting new leads and sales on autopilot with Pinterest!
I think a lot of times you see the highlight reel and the successes that people share, but today I want to pull back the curtain and really be open and honest with you about some of the things I messed up on.
Now, I know that everything happens for a reason and that every single mistake I had was an opportunity to learn and grow. Nevertheless, I'm sharing them with you so you can learn from what I did in the past.
Entrepreneur Mistake #1: Not hiring a business coach sooner
I waited far too long to hire a business coach. I wish I hired my coach sooner! I had so many ideas that I wanted to do, but just didn't have the direction to actually make them happen.
As soon as I hired my coach, I made the investment back in the first month and my new business was born. Since then, my income has continued to grow (insane amounts that blow my mind). But the coolest thing is that I feel like I'm living my purpose—that I'm doing what I was meant to do.
If I didn't have my coach, I'd still be stuck in my networking marketing opportunity feeling like I wasn't doing what I was called to do.
Hiring a business coach is a big investment, and it was honestly a scary one for me. $2,000 per month with a 3-month minimum, which was half of what I was earning in my network marketing gig.
You know what happens when you make that investment? You show the heck up and you make it happen, which is exactly what I did.
I'm now coaching other entrepreneurs because I know how freaking valuable it is to have a coach, so if you want to see if we're a good fit to work together, you can apply here: rachelngom.com/elite
Entrepreneur Mistake #2: Taxes
Taxes were a big mistake that I learned the hard way. As an entrepreneur, you need to make sure that you're setting aside a part of your earnings to pay taxes (ps. obvs this isn't tax advice and I'm not an accountant).
While I was doing that, my income grew a ton from 2015-2016, and I didn't set aside the funds to pay for that increase. We were hit with a $12,000 tax bill. It was scary, but honestly, that is a quality problem to have!
Since then, I've leveled up my business and do my earnings, expenses, profit, and set aside a percentage of what I earn every single month.
Entrepreneur Mistake #3: Copying other Successful Entrepreneurs
In the beginning of my new business, I was young and had no clue what the heck I was doing. So I looked at the people who were having success within my network marketing company and I just did what they did.
Exactly what they did lol. I copy and pasted their posts!
I've since learned that authenticity is key and that in order to attract and reach my ideal client, I have to be ME 150%. People will connect with my personality, my words, and the things that I have to share.
Entrepreneur Mistake #4: Waiting too long to get a proper assistant
I went through Chalene Johnson's Smart Success Academy back in the day and jumped in with hiring a virtual assistant in the Philippines for $6.50/hour.
This was a huge help for sure! I was able to pass off lots of little tasks for him to do for me. But when I hired my executive assistant, Arijana, this year everrrrything changed.
She was a lot more expensive, which made me a bit nervous, but I knew that I needed someone who was a native English speaker with more organizational skills that could really help me systemize my business.
Arijana has been a MAJOR blessing and has taken over so many of the things in my business that I used to do, so now I can focus more on doing the things that only I can do (like creating content).
You might see a theme here…some of the best things that I've done in my business were also some of the scariest. Making those investments in a coach and proper staff are for sure scary, but when you pull up your big girl pants and decide to play BIG, everything changes.
Entrepreneur Mistake #5: Launching Products too Soon
Most people wait too long to launch, but I'm impatient and want things done right away lol. Which has served me well in the past, but this time it bit me in the booty.
I created these epic Pinterest templates and launched them right away before having Arijana test them. They worked perfectly on my end so I figured they were good to go.
Not so much…eek! I got emails from everyone who purchased that they weren't able to access the templates.
This normally would've been a super simple fix on Arijana's side, but she had taken a few days off to move her family to a new country and I was on vacation with my family in Disney.
To cut a long story short, they didn't work because I used a fancy font that wasn't supported by Canva, and as soon as Arijana was back she, of course, figured that out (see I can't live without her now).
This was a hard situation for me and left me super upset because I put my heart and soul into my work and the last thing I want to happen is to have disappointed customers.
So lesson learned, it's worth it to wait the few extra days to triple check before launching.
I could honestly share a million mistakes I've made over the years. There's been a ton. But if you're not making mistakes, you're not doing much of anything.
Don't be afraid to go out there and make those mistakes, because that means that you're taking action!
Everything is figureoutable.
"No matter how many mistakes you make or how slow you progress, you are still way ahead of everyone who isn't trying." Tony Robbins
Episode 013 Show Notes
Takeaways:
When you have direction from someone who's been there before you, a business coach, you're able to learn so much more.
If you take risks on yourself, and invest in yourself, it pays off. Believe that you can do it, and take the steps to get there, and you will.
Be original. Authenticity is key. Just be yourself, and things will change. You will attract people to you who are your ideal client.
Don't be afraid to hire other people. Once you hire other people you can take things off your plate and open yourself up to be a better business women.
Reward your failures. If you're not failing, your living in your comfort zone. Make mistakes, take risks. That's how you grow.
Highlights:
(1:29) Mistake #1. Why should you hire a business coach?
(3:40) Mistake #2. Taxes.
(5:05) Mistake #3. Copying other successful entrepreneurs.
(6:48) Mistake #4. Waiting to long to get an assistant.
(8:51) Mistake #5. Launching products too soon.
Quotes:
"It was huge, it was scary, but it paid itself off."

"If you have an idea and you have things you want to do, get yourself a coach.

"When you make those scary investments, you really do show up differently."

"Your future is worth it."

"Some of the best things I've done in my business are some of the scariest."

"Don't be afraid to go out there and make those mistakes. Because thats how you learn."
Resources:
"You're a badass at making money" Book
Thanks so much for Listening! Comment below with your #1 takeaway!
To help out our show I would love it if you subscribed and leave an honest review on iTunes. Your ratings and reviews really help the show and I read every single one!
Want more?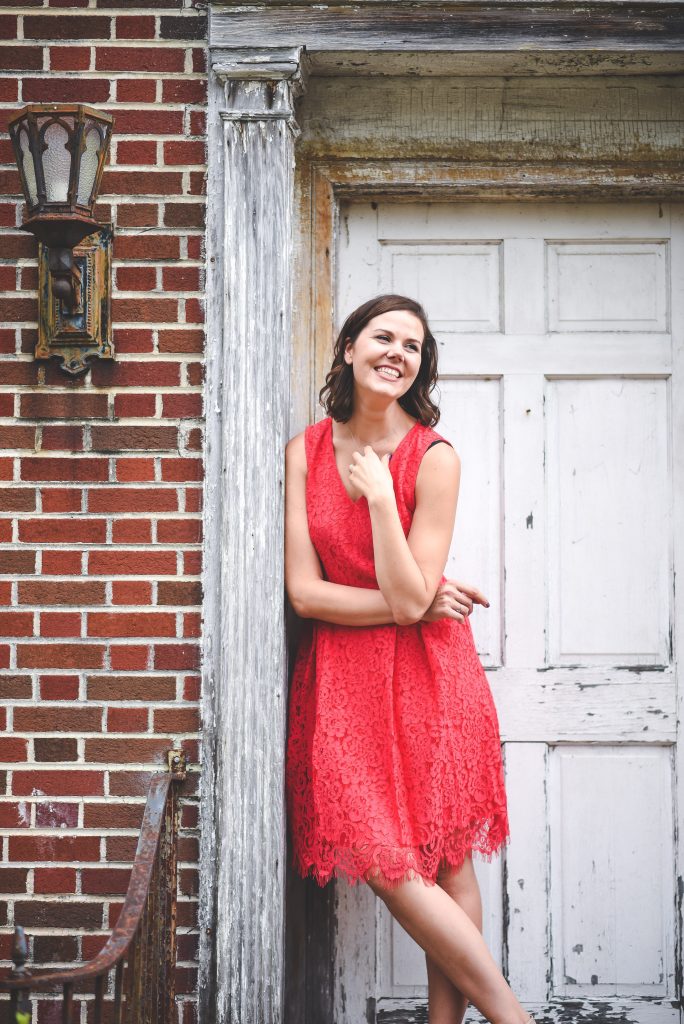 Email: clientcare@rachelngom.com
"Life is a gift, and it offers us the privilege, opportunity, and responsibility to give something back by becoming more." Tony Robbins
PS. Be sure to join my free online community for female entrepreneurs! Join here.