Episode 42 Show Notes
Today I'm interviewing Erika Ashley, and we're talking all about publicity, and getting in front of more people. She is an award-winning online marketer, published author, and active in the digital space. You will learn so much about how to create a brand of your own, and how powerful PR can be!
Takeaways:
3 main things Erika works on with her clients: Inner work, Identity work, and Influential work
Erika started out in high school coding myspace profile pages. She was an entrepreneur from an early age, and in 2015 she really took her business seriously!
She had no choice once she was put on a waiting list for a hip replacement. She had to quit her secure job because she couldn't make all the hours at work, and she made some BIG leaps. Sometimes those pivotal moments that seem negative lead us to where we're meant to be.
PR is such an important part of growing your business. LEVERAGE FREE Sources is what Erika suggests
Help A Reporter Out and #JournoRequest are two main leverage free sources that you can use to get PR.
Schedule 10 min 3 times a day to go through your HARO emails! You want to be one of the first to respond to make sure you can get in. BE DILIGENT and you will get into publications.
People need to know the difference between media that can help you vs. hurt you. NOT ALL content that goes viral is going to help you. So be careful what you do and where you go, to stay true to your crowd.
Your content on social media is GENEROUSLY 5 days. You need to apply your brand to your own platform as a place to build your brand. (Blog, youtube, Pinterest, podcast, etc.)
Your message has to be ON POINT. Know what your message is, and say it over and over in your videos, posts, etc. Develop things that position you as the expert.
Don't use "airy fairy" language (as Erika says) When you try to use fancy words as filler, it gets more abstract, and confusing. Be TO THE POINT.
Erika shares how she teaches her students to state their affirmations. They have to STOP and say it until you believe it- to get into the better mindset. She says the ones who get the best results are the ones who truly believe it.
Highlights:
(2:16) A little more about Erika Ashley.
(3:07) How Erika got started in this business, and how being a myspace designer led her here
(4:45) Erika was put on a waiting list for a hip replacement, and she had to figure out her next step.
(5:28) How she made the switch from $0 in her checking account, to a 6 figure business featured in Forbes?
(7:10) What is Erika's number one tip to get PR for your business?
(7:50) Top 2 places to go to get Leverage Free sources, and how you can reach out to them.
(11:20) What IS HARO?
(14:00) When is the right time to hire a publicist?
(15:39) How much does a publicist cost?
(17:53) Biggest mistakes entrepreneurs can make when it comes to PR
(19:57) Branding: How can you position yourself for success with your brand?
(24:19) Why you shouldn't build a business on shifting sand.
(27:10) Why you should link everything back to your blog!
(32:00) Mindset is KEY for success. Erika talks about why mindset is so key for her, and how reflection + mindset is a recipe for success.
(35:12) We talk all about affirmations, writing down goals, and how it actually works.
(37:55) What does it mean to Erika to make an impact?
(39:28) What is next for her?
(40:19) Where you can connect with Erika Ashley.
Quotes:
"Nobody's going to be a bee to come up with the angles and positioning of your brand the same way a publicist can"

"PR is like a crescendo. Work from smaller pieces and work your way up."

"If you own a space and its yours, then its yours and you get to develop it"

"Clarity beats fancy-ness every single time"

"Be CLEAR over CLEVER"

"Starting and ending the day with mindset is really important"

"Write down what you want, and dream freaking BIG"

"At the end of the day, when you're dead, if someone wrote a wikipedia page about you, what is it that you would want them to say on that wikipedia page? That's the impact that you're trying to make."
Resources:
Connecting with Erika Ashley:
Website: erikaashley.co
All social media: @itserikaashley
Help A Reporter Out (HARO)
#journorequest
Thanks so much for Listening! Comment below with your #1 takeaway!
To help out our show I would love it if you subscribed and leave an honest review on iTunes. Your ratings and reviews really help the show and I read every single one!
Want more?
Listen to Episode 06: Starting Your Side Hustle While Working Full Time (Ina Coveney)
Listen to Episode 12: Creating Big Profits from Facebook Groups (with Christina Jandali)
Listen to Episode 13: Entrepreneur Mistakes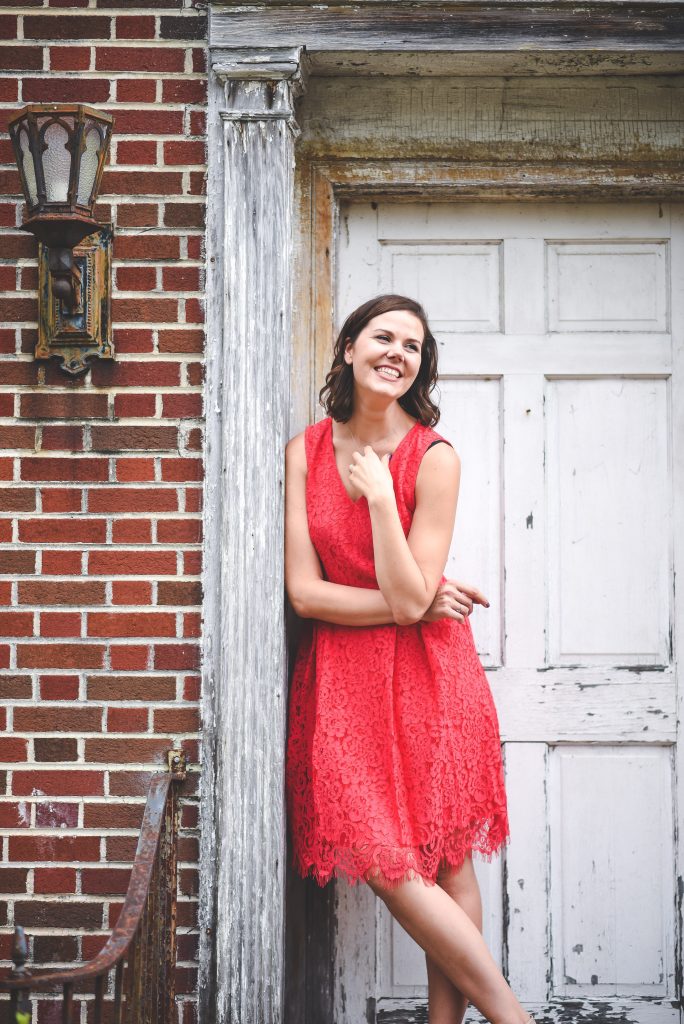 Snapchat: Rachelngom
Email: clientcare@rachelngom.com
"Life is a gift, and it offers us the privilege, opportunity, and responsibility to give something back by becoming more." Tony Robbins
PS. Be sure to join my free online community for female entrepreneurs! Join here.