Woot! I'm pumped to share this post with you—we are going to talk about how to get more followers on Pinterest!!
First, let's talk about why should you focus on Pinterest.
Pinterest works differently than other social media platforms, like Facebook or Instagram. The idea isn't to broadcast images or ideas to followers, rather save content, ideas, or products for later, which makes it the perfect marketing platform.
Research shows that large amounts of Pinterest users use the platform to research purchasing decisions before they buy. 87% of Pinners have purchased because of Pinterest!
Pinterest is a huge driver of traffic! Pinterest accounts for almost 94% of all of my site traffic, over 34,000 viewers a month! What's pretty crazy to me is that I have over 50,000 followers on Facebook, and only 14,000 on Pinterest, yet Pinterest obviously drives way more traffic.
I cover why you should focus on Pinterest in more depth in this post: https://rachelngom.com/6-reasons-use-pinterest-business/
Let's get to my top tips on getting more Pinterest followers!!
New here? I also have the following blogs to help you crush your Pinterest marketing strategy:
And of course, you should def register for my free masterclass where I'll share my top secret strategies to getting new leads and sales on autopilot with Pinterest!
How to get more Pinterest Followers Tip 1: Upload a Professional Profile Picture!
Is your profile picture the random gray person that Pinterest gives you? A picture of your cat? Or is it a professional headshot? I'm more likely to follow accounts that have a more professional feel to it. I highly recommend investing in a professional photo shoot, it will really take your brand to a whole other level!
How to get more Pinterest Followers Tip 2: Create a great bio
Your Pinterest account is not for you, it's for your ideal client. So we need to craft a compelling bio that is going to attract the right people!
Your bio should briefly (in 160 characters) explain who you help, how you help them, and an opt-in (place where they can join your email list.)
Here is an example of my bio sentence: I equip female entrepreneurs to increase their influence, income, & impact by using social media. Sign up for my Free Pinterest Tips: tinyurl.com/pinterest-code
So, when you craft your bio, keep it simple and keep your target audience in mind. Answer the following so you can craft your bio!
I help ___________________________
Learn/Do/Become ______________________________
Sign up for (what do they get?) _____________________
Here are a few more examples:
I help busy moms lose the baby weight. Sign up for my free grocery list!

I help female entrepreneurs grow their income online. Sign up for my free branding cheat sheet!
Also, when creating your bio, keep in mind that Pinterest is a search engine. This means that you need to make sure you're using keywords! You can infuse keywords in both the bio description AND your name. See my profile below as an example.
How to get more Pinterest Followers Tip 3: Pin often!
A good rule of thumb is to pin other people's content 50-60% of the time and your own 40-50% of the time. When repinning other people's content, I make sure it's already getting traction on Pinterest and has been repinned at least 1,000 times. I'm using my own pin as an example, but if you look at the bottom right of the pin, you can see that it's been repinned 77,000 times!!! #insanity
Don't want to spend all day on Pinterest? I hear you! Get Tailwind and automate the entire process!
How to get more Pinterest Followers Tip 4: Create boards targeted to your audience (with the right keywords).
Again, Pinterest is a search engine! Name the board something that people are actually searching for. Instead of saying 'My Favorite Recipe', maybe use 'Easy Gluten-Free Dinner Ideas'.
As an example, one of my clients is a fitness coach who focuses on intermittent fasting and macros.
I suggested she create boards around those topics, so her board titles are: Intermittent Fasting for Women, How to Track your Macros, IIFYM Recipes, and she's creating more to go with her theme. What's cool is she's already at the top of the Pinterest search for intermittent fasting!!
Since my focus is female entrepreneurs, some of my boards are: Female Entrepreneur Tips, Pinterest Marketing Tips, Apps for Entrepreneurs, Social Media Marketing Tips, Inspirational Quotes for Entrepreneurs, Branding Tips for Female Entrepreneurs, etc.
What is your main focus, and what boards can you create to go with those themes?
To find out what people are actually searching for on Pinterest, start typing in the search bar. What pops up are the actual keywords that Pinterest suggests!! Cool, right?
How to get more Pinterest Followers Tip 5: Design visually appealing pins that are share-worthy.
I am obsessed with Canva.com for creating images on Pinterest!
Look at these two images. Yes, they are both mine. The first one is before I knew about Canva! Which one is more visually appealing? Which one do you think will get repinned? Which one do you think people will click through to read more?
When creating a graphic, make sure the font is legible, and have text on your image, including keywords. Pinterest can actually scan the text on your images (cool, huh?), which can impact your rankings. Finally, be sure your graphics are long and skinny. Use the pinterest graphic image on Canva.
Here are some examples of my top performing pins:
And here's an entire post on how to create top-performing images on Pinterest.
How to get more Pinterest Followers Tip 6: Tell people what you want them to do in the pin description (give them a call to action!).
Here are examples of the pin descriptions for the images above.
Example 1: Have you ever heard of intermittent fasting? Ever wonder what intermittent fasting is? Essentially, intermittent fasting isn't dieting at all, it's just eating in a condensed window. For some people, intermittent fasting is going without food for 12-36 hours. Repin and read the ultimate guide to intermittent fasting for women =)
Example 2: OMG calling all PEANUT BUTTER lovers!!!! These are KETO Peanut Butter Fat Bombs These keto peanut butter fat bombs were so good!! Have you ever tried fat bombs? This was my first shot–and I know that I'll be making more keto fat bombs in the future! Fat bombs are a super easy way to get your healthy fats in…and they are delicious!! Pin now, try later!
Don't' just pin something just to pin it. What do you want people to do? Give them that call to action!!
How to get more Pinterest Followers Tip 7: Create valuable content based on what people are searching for on Pinterest.
Your content needs to be valuable if others are going to share it! Quality over quantity. Instead of putting up content 5 days a week that is rushed and not your best work, why not focus on ONE really great piece of content that offers a ton of value?
I have an entire post dedicated to creating quality content (with the right keywords). You can check that out here (be sure to grab the free video while you're there!)
How to get more Pinterest Followers Tip 8: Utilize Secret Boards.
Your Pinterest account should really be focused on adding value to your target audience. I'm not saying you can't pin that chocolate cheesecake recipe, but if you do, you should add it to a secret board. Yes, Pinterest has secret boards!! It's super easy to make boards secret. So pin your heart away at all the fashion, recipes, etc.
To make a board secret, we will go back and edit the board, then just click the little button that says secret. Easy peasy!
How to get more Pinterest Followers Tip 9: Join Group Boards.
Group boards are an amazing way for you to get your content out to more people! It's basically collaborating with other like-minded pinners. The pinners that follow that board or are in the group will are more likely to rein your stuff because they're your target audience! This will help you get more followers and get more traffic to your site.
Check out some group boards on Pin Groupie.
When joining a group board, just make sure that they are actively pinning to it, that each pin is getting repinned at least 10 times, and that it's a board that your target audience would follow. I don't suggest joining more than 5 group boards.
How to get more Pinterest Followers Tip 10: Enable Rich Pins.
Rich pins are great because they will add extra detail to pins from your site, as well as set your pins apart from everyone else by adding your logo or favicon to your pins! It's easy peasy to enable rich pins and you can visit the Rich Pin Validator to do it.
How to get more Pinterest Followers Tip 11: Check out your Popular Pins.
Which pins of yours are getting the most traction? Check it out in your Pinterest analytics, and make a point of creating more content like that as well as repinning those posts!
How to get more Pinterest Followers Tip 12: Keep Pinning!
Building a following and gaining traction on Pinterest takes time, just like anything else! Don't give up after a few weeks of utilizing these strategies. Keep it up and you will start to see more traffic!
Woah, that was a ton of info. I hope you found it helpful! If you want to dive in super deep and really rock your Pinterest strategy, be sure to register for my next free Pinterest master class!
Oh, and don't forget to follow me on Pinterest!
Question: Have you used any of these tips yet? Which one will you implement first?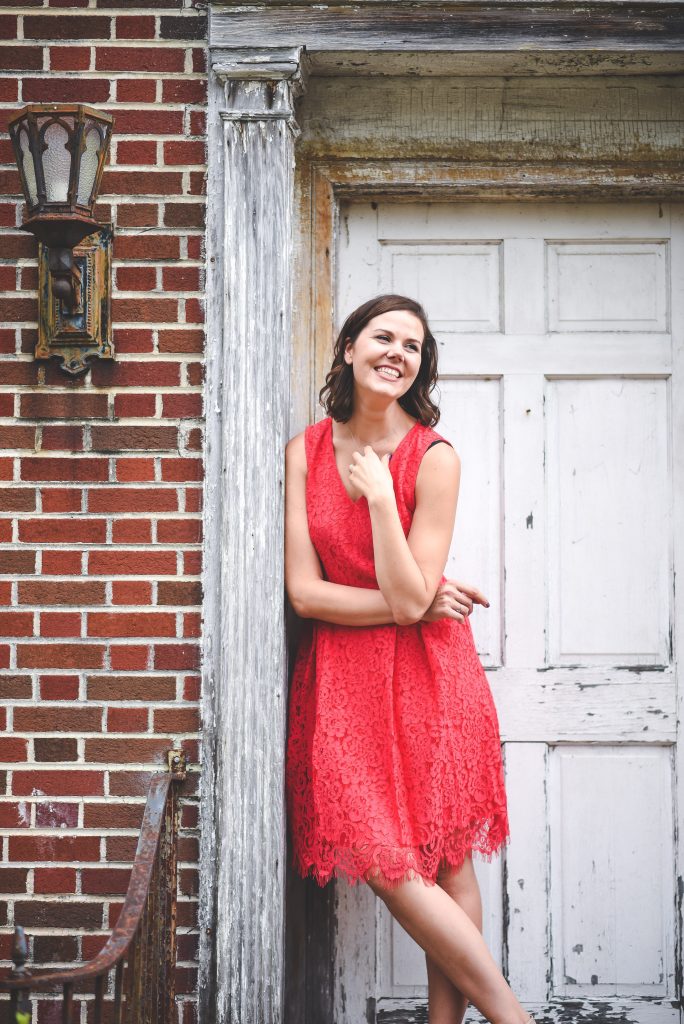 Email: [email protected]
"Life is a gift, and it offers us the privilege, opportunity, and responsibility to give something back by becoming more." Tony Robbins
PS. Be sure to join my free online community for female entrepreneurs! Join here.