Episode 31 Show Notes
Today I wanted to share about my experience at Tony Robbins Wealth Mastery Event! I am going to get pretty vulnerable, and have so much to share with you. I learned so much and wanted you to be able to have the opportunity to learn and reflect on it all too!
Takeaways:
Tony has really changed my life and my mindset.
The best place to start is Tony's book "Unshakeable"
We are all so busy! When was the last time you actually sat down and thought? It seems silly to schedule time to think, but it's so important. As yourself a question, and implement time to think on it.
You need to be setting goals for yourself. Write them out! And get in a peak state- which is jumping around, dance, and get high energy! Stand up when writing your goals, and get hyped!
Limiting Beliefs about money: It will all go away. Who am I to have this success? What are they? BULLSHIT.
You need to figure out what your TRUTH is. What's my truth?

I am a child of God.
God has a plan and a purpose for my life. I am resourceful and can do anything I set my mind to.
I surround myself with people who are smarter than me.
All I need is within me now.
I continue to invest in myself and my education.
I lead with integrity and always aim to provide value
I'm smart and think strategically
I follow my gut

Keith Cunningham shares that if you make more than $30,000 you're earning more than 1/10 of 1% of the world's population
6 Big Investing Mistakes when Starting a Business
1. Mistake #1 Obsessed with the product. They think if the product is good enough, they'll make money.
2. Mistake #2: Speed
3. Mistake #3: Irrational Optimism
4. Mistake #4: No 2nd idea
5. Mistake #5: Operating Skill
6. Mistake #6: Unwilling to pay the price
Finances don't define wealth. If you're healthy, and happy, aren't you rich?
Core Biz Beliefs:

There's no such thing as a natural biz owner, you must educate yourself
Pin the tail on the donkey is the silliest way to become successful (get mentors)
Don't run the wrong direction enthusiastically
In order to do better, you've gotta get better. If nothing changes, nothing changes
People with great lives have lots of choices
Thinking questions:
How would I run my business if all of my future growth was by referral only?
What don't I see?
How could I serve my people so well they'll never leave?
What skill am I missing?
Where have we tolerated mediocrity or lowered our standards?
Why do customers buy from us? Why is this strength not sufficient to dominate the competition?
What might be the obstacle in the way?
Why isn't my business two times bigger than it is?
How big would your business be if you retained all the customers who ever worked with you? RETENTION.
Who do I want to buy from me?
What must happen to cause them to buy?
What could cause them not to buy?
Highlights:
(1:43) What is Wealth Mastery?
(3:50) Learning about business, and the power of setting aside time to think.
(5:10) Some examples of questions you should SCHEDULE to ask yourself.
(6:15) Short term, intermediate, and long-term goals: How to set goals in these categories.
(8:02) Sharing MY goals with you.
(13:01) Money- going over limiting beliefs, and why you should rip them up. They are bullshit.
(15:10) Keith Cunninghams breakdown on money.
(16:42) 6 Big Investing Mistakes when Starting a Business
(21:39) The wealth pyramid.
(24:52) Final overview!
My Top Four 1 Year Goals:
Goal #1: Million Dollar Business in 2019 (or more!)
Why: It means I've added massive value to my audience, it'll allow me to fund more charities, have more money to invest and build a house for Rose
Goal #2: House in Senegal for Rose
Why: She needs a place of her own to thrive, it'll make my hubby happy, we can turn it into a rental property and another revenue stream
Goal #3: Investments earn $1,000 per month or more
Why: It'll take pressure off of me and the business, it'll mean I'm intentional about investing and growing more revenue streams
Goal #4: Donate $50,000 or more in 2019
Why: We'll be able to glorify God, make an even bigger impact on the world. I'll be living my purpose and mission and it'll inspire others to give back
Quotes:

Progress is what makes you happy, not achieving the goal.

It's what you learn after you know everything that really counts.

You're not wealthy until you switch from getting to giving.

Your decisions, not your conditions determine your financial destiny.

Problems are really gifts.

Positive energy is infectious. Negative energy is even more infectious.

Commit to collecting more hearts, not just things because relationships bring true wealth

When you're in a powerful state, it impacts your story. When you're in a state of scarcity, no strategies work

Success is getting what you want, fulfillment is giving what you've got -Keith Cunningham

"You can't produce a baby in a month by getting 9 women pregnant" Warren Buffet

"Stupid in small thing, stupid in big things" Warren Buffet wouldn't do a $20 bet even though he made over $5 BILLION last year

"Anything worth doing is worth doing poorly. Not forever, but at the beginning" Keith Cunningham

Grow and control work inversely. The more control you're willing to give up, the more growth is available to you. Keith Cunningham

Ordinary things consistently done produce extraordinary results

Roger Bannister ran the 4 minutes mile—belief changes that it was possible

BEFORE you write down your goals, get into peak state! Video on Youtube: tony robbins change your state, but don't be sitting down. Play music, dance, stand up while writing this!

"Most people over-estimate what they can do in a year and under estimate what they can do in a decade"
Resources:
Books to read:
Unshakeable by Tony Robbins
The Most Important Thing by Howard Marks
The 4th Turning
Millionaire Success Habits
Be a Real Estate Millionaire
Thanks so much for Listening! Comment below with your #1 takeaway!
To help out our show I would love it if you subscribed and leave an honest review on iTunes. Your ratings and reviews really help the show and I read every single one!
Want more?
Listen to Episode 022: How to Find Your Confidence, and Pursue the Things You Were Meant to Do (with Rachel Luna)
Listen to Episode 023: 3 Essential Marketing Strategies for Selling Products on Pinterest (with Kenal Louis
Listen to Episode 024: How to be a Mompreneur and grow your Facebook Group (with Allison Hardy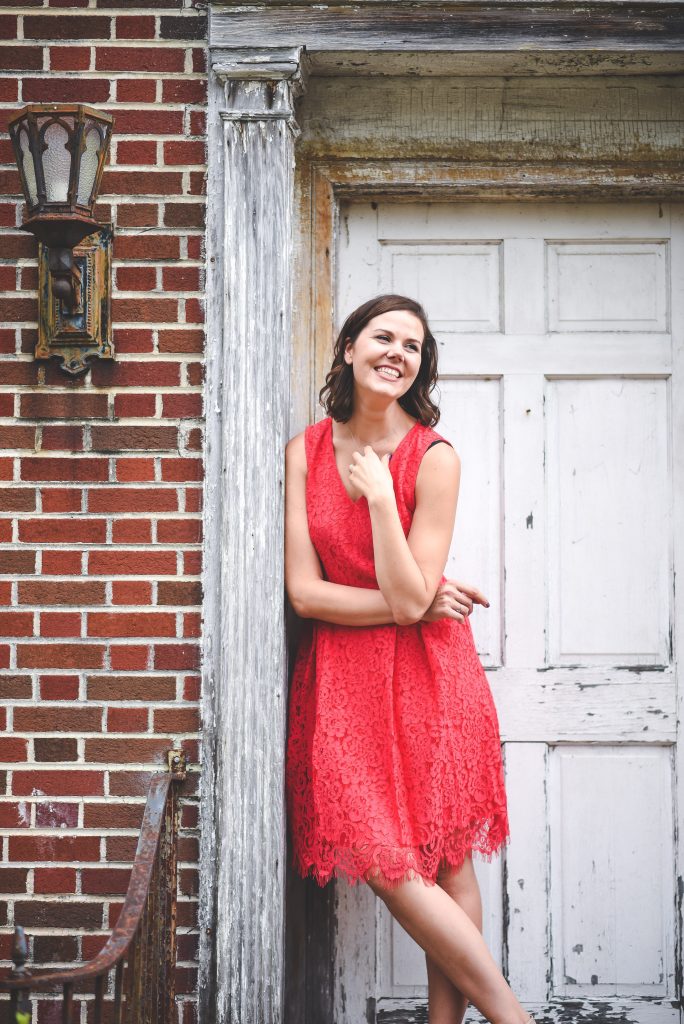 Snapchat: Rachelngom
Email: clientcare@rachelngom.com
"Life is a gift, and it offers us the privilege, opportunity, and responsibility to give something back by becoming more." Tony Robbins
PS. Be sure to join my free online community for female entrepreneurs! Join here.