Episode 066:
Today I'm talking to Rianne Klein Geltink! Rianne wants to see a world where all businesses exist to make a profit AND be a force for good. She uses her talents in commerce to guide startup social impact entrepreneurs on their journey to success through her online membership community. She is also the owner of Impact Business Base- a startup community for start up businesses, helping them on their journey for success.
Takeaways:
Rianne talks about how social entrepreneurship is the way to tie together your social mission with your company. She gives the example of TOM's shoes, where every pair of shoes sold, a pair is donated to a kid for school.
She says you have to be crystal clear about why you want to give back, or who you want to help. You can't help every single person. Be crystal clear on who you want to help, so you can decide a model for your business.
You don't HAVE to be a nonprofit to give back. You can weave partners into your business and have a sharing model, so your profit company can be giving back.
Making the shift to an online entrepreneur is difficult. But don't think for a second that you can't do it. Rianne talks about how it's all about trial and error.
Rianne shares that some of her clients don't show up as much as others. This is bound to happen in any business, but it is important to realize 20% of your students are going to interact 80% of the time. It's normal, don't overthink it.
She talks about how mindset is everything. Rianne says the only thing holding her back is herself, which is so so true. If you learn to not self sabotage, you can soar. Don't ever hold yourself back!
Highlights:
(2:21) A little more about Rianne.
(2:57) How Rianne went from her job in Corporate Netherlands, to a social entrepreneur and digital nomad.
(5:11) Social Entrepreneurship: what is it?
(8:01) Other big companies that are making a MASSIVE impact.
(8:55) Different models of social entrepreneurship.
(10:39) Different ways how businesses can begin adding social impact into their business. How can businesses start out?
(14:25) How to find a model that works for your business, and who you want to help.
(17:05) Even more examples of how people cam implement this into their business.
(19:25) Rianne's membership site: Impact Business Base.
(21:51) How Rianne finds clients for her membership site.
(23:54) Rianne talks about her membership site, and the power of her clients success.
(25:35) How traveling has shaped Rainne as a person, entrepreneur, and her business.
(28:20) Rianne talks about environmental issues. How travel has shaped her view on single used plastic.
(30:32) The best book Dianne has read.
(31:58) What is next for Rianne?
(34:37) How can you further connect with Rianne?
Quotes:
"We all want to be part of something bigger than ourselves"

"We crave authenticity"

"Make your customers part of this story"

"Theres so much that we can do in the world when we take the initiative"

"Travel is fatal to prejudice, bigotry, and narrow-mindedness"

"The only person holding me back is me"
Resources:
Website: www.impactbusinessbase.com
Instagram: @impact_business_base / @riannekleingeltink
Facebook: Impact Business Base
Books Talked About In Today's Episode
"Start Something That Matters" book by TOM's Founder, Blake Mycoskie
"The Big Leap" by Gay Hendricks
Business models talked about:
Toms
Warby Parker
Listen Headphones
The Giving Keys
Ethnotek Bags
Microlending Institute
Watch Full Interview:
Thanks so much for Listening! Comment below with your #1 takeaway!
To help out our show I would love it if you subscribed and leave an honest review on iTunes. Your ratings and reviews really help the show and I read every single one!
Want more?
Listen to Episode 41 (First Steps on Starting a Business, and How to Take it to the Next Level with Helen Munshi)
Listen to Episode 42 (How To Get In Front of MORE People and Build An Influential Online Brand with Erika Ashley)
Listen to Episode 43 (Talking Money Mindset with Intuitive Business Coach Emily Aarons)
Listen to Episode 44 (Uncovering the Next Evolution of Your Brand Message with Adria Decorte)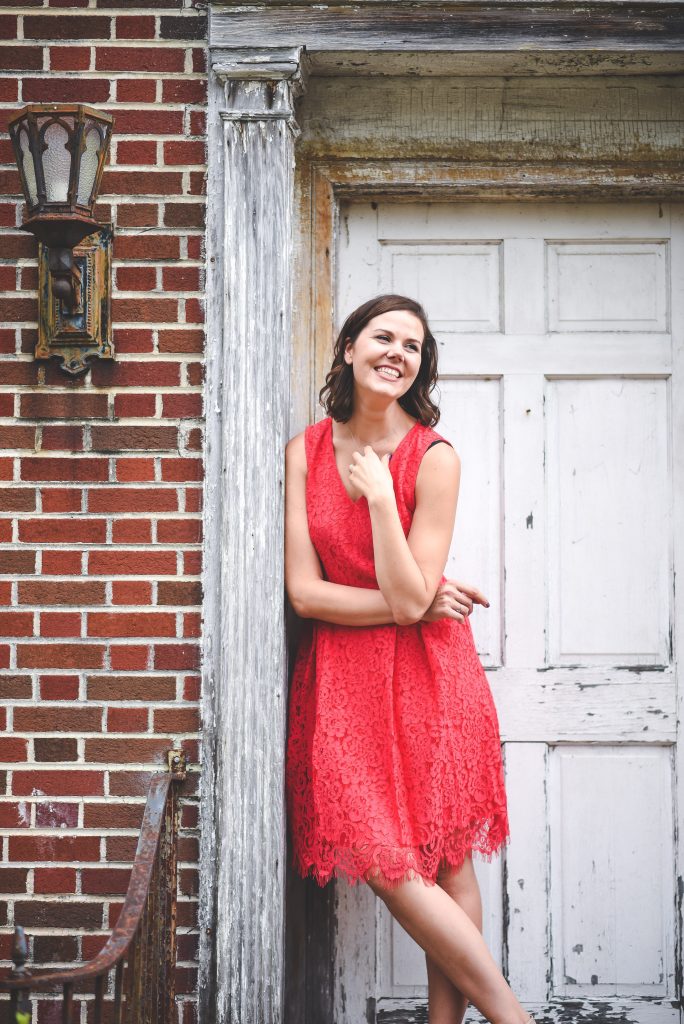 Email: [email protected]
"Life is a gift, and it offers us the privilege, opportunity, and responsibility to give something back by becoming more." Tony Robbins
PS. Be sure to join my free online community for female entrepreneurs! Join here.