Today, let's talk time-saving business systems.
You're busy right? It's really freaking hard to get a business off the ground, especially when there's SO MUCH TO DO and you're doing it ALL. #beenthere
Over the past several years in business, I've created some epic time-saving systems for my business and today, I wanted to share it all with you.
These business systems save me tons of time to do other stuff…like create content…or go shopping in France =)
Here's a breakdown of the business systems I want to cover in today's post:
Pen & paper brain dump

Outsource (Fiverr, Upwork)

Tools & Automation (Calendly, Trello, Tailwind, Zapier, Meet Edgar)
New here? I also have the following blogs to help you crush your Pinterest marketing strategy:
And of course, you should def register for my free masterclass where I'll share my top secret strategies to getting new leads and sales on autopilot with Pinterest!
Business Systems #1: Pen and paper brain dump
Before I do anything, I do a massive brain dump in my planner. What are my top goals for the year? For the month? Then I break it down to each week, then each day. What must happen for my biz to move forward?
I create a list, look it over, and see if anything needs to be outsourced (step 2) or if it's something that I can (and should) do.
The braindumps are everything. It feels really freaking overwhelming when you have a bazillion ideas and thoughts going through your head…so grab a planner and just dump it all out.
Then you can decide what are the money-making activities? What are the top 3 things that YOU need to do today?
Business Systems #2: Outsource
Outsourcing is an essential part of having successful business systems in place. And before you tell me you can't afford to outsource, you need to hear me out.
How long does it take you to do the tech stuff, or create a simple graphic for your biz? What if you could hire someone on Fiverr to do it for you for $5? Wouldn't it be worth it?
My first assistant was in the Philippines (in fact I still use him) and I paid him less than $7/hour for 10 hours a week. He was able to take over all the annoying tech things I hated, so I could spend more time creating content.
If you need a one time job, fiverr.com is a great place to search for what's called 'gigs'. You pay by the project.
Upwork and indeed.com are where I hired my two virtual assistants and our team's social media manager.
Like I said, I didn't have a huge budget when I was first starting, so I only had a VA for 10 hours/week. Now we have two VAs on the team and I would seriously be lost without them.
Think about alllll the things you do in your business. What can you take off of your plate?
When I sat down and thought about the things that ONLY I can do, it came down to being the face of our company.
I need to:
Be on Facebook live

Write content for my blog/podcast (although some people hire content writers, I haven't gotten to that point, nor do I think I will want to)

Record podcasts/Alexa skills

Write Instagram captions (although I could have someone take transcriptions of other content I've created in the past)

Create content for courses

Be on client/group coaching calls
I can outsource:
Schedule podcast interviews

Pitch to get on podcasts

Customer service emails

Create graphics

Design slides for webinars

Edit & upload the podcast

Edit and upload Alexa Skills

Edit and upload youtube videos

Create insta stories

Set up automations in our email provider

Copywriting for our launches/programs

Designing sales pages/opt-in pages

WordPress updates

Create and upload pins to Pinterest and Tailwind
I'm sure there's way more that our team does but that's all I can come up with now 😉
Did I use to do ALL the things on the outsource list? You betcha. But as my biz grew, I invested back into it. See this post for examples of what I invested in.
And now I can have a thriving business AND a life.
Business Systems #3: Tools & Automation
How can you create epic systems in your business so you can spend less time working?

I want to share a few of the systems we use in our business to get more done.
Calendly
Calendly is an online scheduling site. Just send your team members or clients the link to schedule an appointment with you. It's super easy to use and I would be seriously lost without it.
Cost: $10/month
Trello
Trello is a program we use to communicate within our team, and also how I organize my entire life.
We have podcast/blog workflows, our launch plan, I even put my goals, to-do lists, and everything else in there. Obsessed.
Cost: FREE (and priceless)
Tailwind is life!!! I LOVE the company (and even have a bonus with one of the higher-ups in Pin with Purpose).
Tailwind is a Pinterest scheduling app, but it does SO MUCH for my account and is the BEST thing ever (in my opinion). You don't have to spend all day on Pinterest to get results, and Tailwind is one of my secret weapons.
Cost: Free, with upgrades (I pay for all the tribes upgrades)
Zapier
Zapier allows you to automate your work flow between apps. Basically, you can set up multiple jobs for it to do, like share your new blog post to Facebook and Twitter automatically.
Zaps that I've created:
Add new students to a Trello board so I know who and how many people have purchased a particular program

Upload Instagram posts to Pinterest

Auto post new youtube videos on Twitter/Facebook

Auto post all pins to Twitter
and a lot more!
Cost: free with paid upgrades
Active Campaign
You're building your email list…right?? So you need an email marketing system to set up auto responders, follow up emails, send out blog broadcasts, etc. There are a bunch of different ones out there (Mail Chimp, Constant Contact, Infusion Soft…) but I moved over to Active Campaign this year when I wanted a better automation system for our email funnels.
We used to use AWeber, and I've recommended MailChimp to my students who are on a budget because MailChimp is free up to 2,000 subscribers.
Cost: Starts at $17/month, as your email list grows, the cost will increase.
Meet Edgar
Meet Edgar is what I upgraded to a few months ago for scheduling my social media content.
The reason I prefer Meet Edgar is that it saves all of the content you upload and recycles it for you.
Most people aren't going to see all of your posts, nor are they going to remember that you posted that 6 months ago.
This is a MASSIVE time saver.
Before Meet Edgar, I set up a zap where any posts I made on Facebook would save to an Evernote doc, so I had all the content saved, but I needed to take the time to re-upload it.
Cost: $49/month
Buffer
Buffer is what I used to use to pre-schedule all of my social media content (Meet Edgar wasn't in the budget just yet). You can download the Chrome extension and schedule posts from any site, plus you can schedule the same post to go in multiple places (like your fan page and a group).
Cost: $10/month
[/et_pb_text][/et_pb_column][et_pb_column type="1_2″][et_pb_text admin_label="Planoly Want you Instagram feed to look super cohesive? Plan it out before you post your content! Planoly allows you to upload your pics and actually place them in your grid before you post so you can see how it will look. It also let's you schedule Instagram pics and post right from the app. #sweet Cost: free with paid upgrade options" _builder_version="3.5″]
Planoly
Want your Instagram feed to look super cohesive? Plan it out before you post your content! Planoly allows you to upload your pics and actually place them in your grid before you post so you can see how it will look. It also let's you schedule Instagram pics and post right from the app. #sweet
Cost: free with paid upgrade options
Voxer
How did I live without Voxer?! It's basically like a walkie talkie app!! I hate texting #truth so being able to send voice messages super easily is amazing.
Cost: free!
Shoeboxed
It's an app where you can take pictures of your receipts, and it will categorize it. Super helpful come tax time, and a bonus is that you don't have to save a bunch of receipts!
Honestly, this one is priceless come April.
Cost: Starts at $4.99/month
Whew! You still with me?
I knew this is a lot, but when I sat down to think about all of the business systems we've set up to save time, I wanted to share it alllll with you.
Here's a recap of the business systems we have in place:
Pen & paper brain dump

Outsource (Fiverr, Upwork)

Tools & Automation (Calendly, Trello, Tailwind, Zapier, Meet Edgar)
Is this helpful? Let me know in the comments below.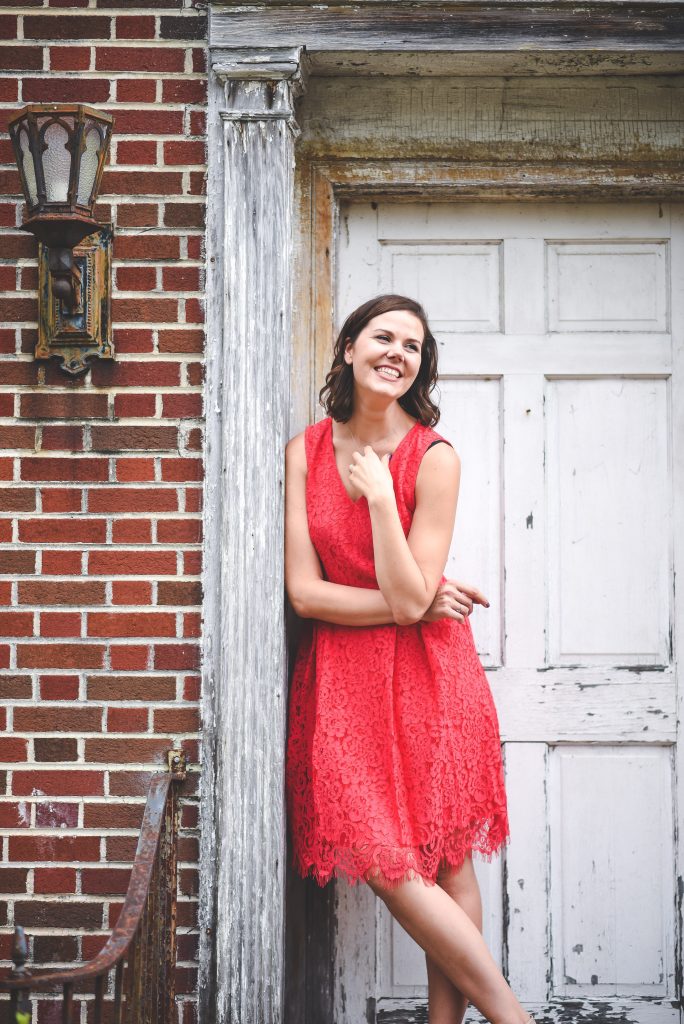 Email: [email protected]
"Life is a gift, and it offers us the privilege, opportunity, and responsibility to give something back by becoming more." Tony Robbins
PS. Be sure to join my free online community for female entrepreneurs! Join here.