Do you want to learn how to sell out your programs and courses? One of my top secrets to creating courses that sell is market research! In this post, I'll teach you how to do market research in your biz!
If you're brand spanking new to my blog, welcome! I've got tons of resources to help take your biz to the next level so grab a cup of coffee (or a glass of wine, no judgment?) and get comfy ?
And of course, you should def register for my free masterclass where I'll share my top secret strategies to getting new leads and sales on autopilot with Pinterest!
Alright, let's get to the post!!
How to do Market Research:
I'm going to sum up this blog post in one sentence, then I'll break it down for you so you can understand my process.
I ask my audience what they want, then I give it to them.
Let's talk about it.
Which do you think is better?
An offer that you ASSUMED your target market needs?

Or an offer that you KNOW your target market needs?
It's a no-brainer, right?!
I sold out my first eBook (Keto(ish): The Simplified Guide to Eating High Fat Low Carb) because I polled my audience and asked them questions every step of the way!
My online course, Pin with Purpose sells crazy well because I talked to my audience and knew what they needed before I ever created the program!
Essentially, I polled my audience throughout the entire process.
The first step I took in creating my eBook (which is the most important):
I asked them if they would even want a guide on how to eat high fat low carb.
Why waste time creating a book or course that no one buys?!
I shared a lot of my health journey on my fitness blog and social media accounts, and it was my blog posts specifically about eating keto that got the most attention. I simply asked my audience if they would want me to dive a bit deeper into that topic and include more how-to information in the guide.
They said heck yes!
So many people skip this step! They assume that they know what their audience wants!
Don't ever assume—ask!
After I asked if they wanted it, I asked what they wanted me to include in it.
I wrote up a general outline of the eBook and showed them what I was going to write about, then asked again if they thought I was missing anything or what else they would like to see inside.
I then polled my audience on the cover design. I asked them which design they liked best and then took their feedback to make it better.
I also asked on social media if a few members of my audience would edit the eBook for me and they would get a copy for free.
My audience literally helped me create the eBook from start to finish, so that when it was time to sell it, they jumped on it. Literally. They crashed my site! That's a quality problem ?
I spent so much time seeding the launch, getting them excited about it, showing them exactly what was inside, and asking for their feedback (and then applying it), which is why it was so successful.
I've applied the exact same strategies to my new business and have had similar results with new program launches.
The main principle with everything that I do in my business, is: I ask my audience what they need then I give it to them.
Simple, right?
Here's my 3-step target market research method that you can follow right away to understand your clients the right way and create an offer that sells out!
How To Do Market Research Step 1: The What
First, we will define the objective of the market research. What questions/confusions are you specifically looking to solve through this research? This will help you ask the most relevant questions.
I typically ask questions like:
What are your current goals?

Why is this important to you?

What's holding you back from achieving them/what are you struggling with right now?

Questions specific to the program I'm coming out with (ie: How are you currently using social media for your business? Have you ever thought about Pinterest? If not, why not?)
How To Do Market Research Step 2: The How
Now you are going to develop your research plan. How are you going to conduct this research? 1:1 interviews? In-person coffee chats? An online survey? Testing?
When I was first starting this business I simply asked any and all female entrepreneurs I knew if they would jump on Skype with me for a 15 min interview. I was surprised how many people said yes!
Here are some ways that you can do market research today:
Create a poll in your Facebook community (if you have one) and ask what kind of content they would like to see from you!

Include questions for people to answer when they join your Facebook community
See if you can jump on the phone with some of your potential clients and see what they're struggling with and if they would be interested in your idea. I ended up booking quite a few clients just from these interviews!
How To Do Market Research Step 3: Collection & Analysis
Then, I take some time to go through the data, see what trends emerge, and change my marketing strategy accordingly.
When I was getting ready to launch The Lead Generation Lab, I created a survey that I sent out to my audience. One of the questions was about their goals…and I was blown away that I saw over and over again that my people wanted to learn how to make $5,000 per month with their online business.
I had no idea this was their big goal. When I saw that, you better believe I changed the messaging on my sales copy and within the launch!!
To stay organized, I use Trello and have an entire board titled Market Research where I literally copy and paste my audience's answers so I can refer back to it at any time.
Alright, let's sum this bad boy up.
You've gotta ask your audience questions…often! Find out what their struggles are, then offer them a solution.
I am always doing market research!
Recommended reading: Ask by Ryan Levesque
QUESTION OF THE DAY: Have you been doing market research before or is this concept brand spanking new to you? Which method will you implement today? Take action!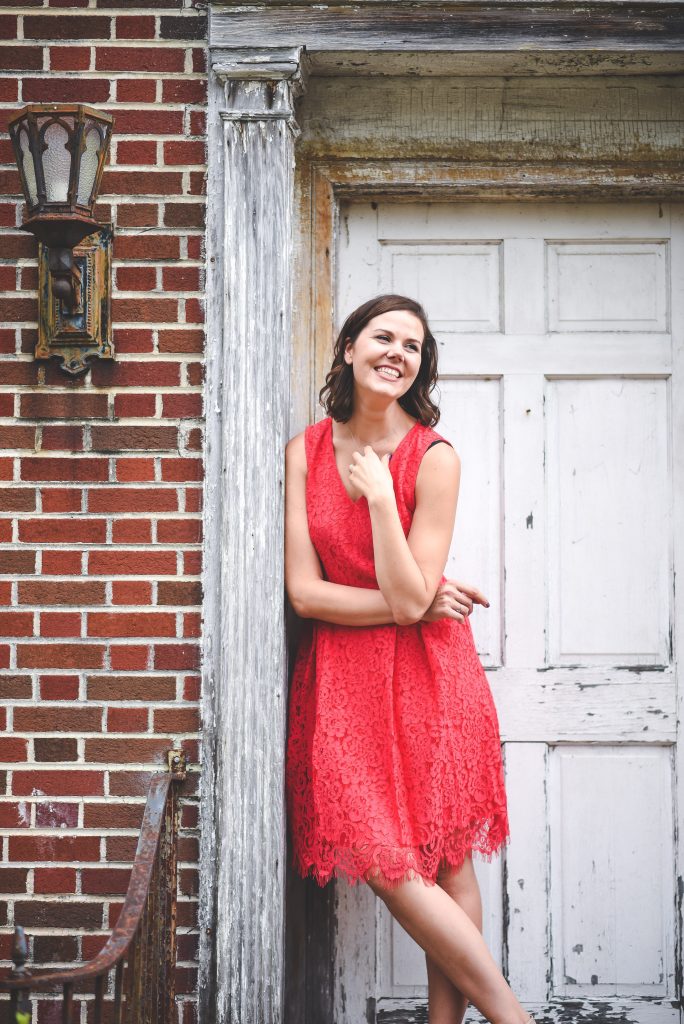 Snapchat: Rachelngom
Email: [email protected]
"Life is a gift, and it offers us the privilege, opportunity, and responsibility to give something back by becoming more." Tony Robbins
PS. Be sure to join my free online community for female entrepreneurs! Join here.