Is it possible to earn a living from your blog? Heck to the YES it is. I haven't published income reports… yet (is that something you'd like to see?) but let's just say I earn an awesome living from my blog and I LOVE being able to do this as a job.
I recently did a survey of the rockstars in the She's Making an Impact community, and I saw over and over again that people wanted to earn $5,000 per month. $5,000 seemed to be the magic number that everyone wants to hit.
It's a pretty big milestone! It's essentially a full-time income–sweet!!
Now, how do you monetize your blog? It's probably not what you think…
I made money from 10 different sources this month so far, and NONE of that is from ads on my blog.
Surprised?
I am a firm believer that I want people to either stay on my blog or sign up for my email list. I work hard to create quality content every week and I don't want to send the traffic I earn from that content off to somewhere else on the internet!
Makes sense? I don't do ads for a purpose!!
Alright, here are some of the top ways that I monetize, and I'm sure there are many more =) This is just what I do!
How to Monetize Your Blog #1: Online Courses
One of the top ways I monetize my blog is with my online courses and/or workshops, like Pin with Purpose, Creating Killer Content, and my Repurposing Content Workshop.
I could do an entire course on how to create an online course lol, but let's just start with some of the basic things you should know before you create a course.
Grab a pen and a paper and answer the following…
What is your area of expertise? What do people ask you about often? How do you want to serve others and make an impact? What is your zone of genius?
Did you come up with some ideas?
Now, it's super important to actually talk to your ideal clients to see if this is something they need or want. Market research is crucial as a biz owner, so reach out to 5-10 people who are your ideal clients and just ask if you can interview them! Ask them what they're struggling with, what their goals are, etc.
After you've done your market research, you know a problem that you can solve AND you know that there is an audience of people who are ready for your help, I suggest you pre-sell your course.
I don't believe in creating a course and hoping someone will buy. In the past, I've pre-sold my courses and then create it with my students. That way, I can tweak my teaching as I go (if it's wayyyy over their heads I can make it easier), and create exactly what they need!
Plus, I'm not wasting time creating a course that no one buys.
How to Monetize Your Blog #2: Private or Group Coaching
I wasn't actually offering 1 on 1 coaching on my blog at the time but was approached by several women who saw what I was doing and wanted me to teach them how. I absolutely LOVE 1 on 1 coaching because I really get to dive deep into someone's business, hold their hand and show them the ropes.
Before you offer coaching, answer the following:
Do you have a specialty that you know you can help others with?
What skills do you have that you could teach others?
What are you qualified to teach?
Do you love working with people one on one?
Or do you love working with others in a group setting?
I love both, honestly! But as my time has gotten more valuable, I've decided to offer very few 1 on 1 spots, and am opening up a group coaching program, where I can still give people my personal feedback and teach them, but without it taking up quite as much of my time.
How to Monetize Your Blog #3: Network Marketing
I started my entrepreneurial journey in network marketing. Say what?! I am so grateful for the experiences and growth I went through with my company and have no doubt that I wouldn't be here today if it weren't for starting with them.
One of the best things about network marketing? Residual income. I literally haven't touched my network marketing business in over 6 months and am still earning thousands of dollars per month! #insane
Now, I know it's def not for everyone, but I think it's a great way to diversify your income and get an amazing introductory education to entrepreneurship!
When picking a company, be sure that it has a proven track record. 'Ground floor opportunities' may seem exciting, but those companies rarely last long term. Also, be sure that you love the products and actually use them.
With my company, I was first a customer turned into a raving fan and became a distributor for the discount. I don't think I could've had success with just any company, it really had to be this one because I was so passionate about the products.
How to Monetize Your Blog #4: eBook Sales
I was NOT expecting my eBook to take off like it has!! I literally made $1,000 the day it launched…and it crashed my site!! I had so many people wanting to buy they were messaging me like crazy lol!
I continue to sell that eBook daily (from Pinterest!) even though I haven't promoted it at ALL!!
Now, I use the exact same strategies that I discussed above about creating a course when it came to creating my eBook. My eBook was so popular because I polled my audience and asked them what they wanted to see inside, then I gave it to them!
The book Ask, by Ryan Levesque will teach you how to do this. Don't neglect the power of the ask =)
Some of the ways I used Ryan's methods was: I shared the topics I was thinking about including, then asked them what else they wanted to see. I had my audience choose my book cover and I selected a few of them to edit it for me. I sent surveys to my audience to ask them what they needed to learn about the topic and what else they needed help with.
They were truly invested in the experience, which is why I think it was so successful.
How to Monetize Your Blog #5: Affiliate Sales
You can sign up to become an affiliate with just about anything these days! What if you wrote an in-depth blog post about a software you use and include an affiliate link within the post?
Or if you did a video series about a product you love, and again, include the affiliate link!
Or, when you sold a course, you included the affiliate links for anything you used within the course?
Pat Flynn, from Smart Passive Income (I love his podcast!), has tons of strategies to help you get started with affiliate marketing.
Here's my take on affiliate marketing: If I'm already using and loving the product and I was going to recommend it anyway, I'm gonna sign up to be an affiliate! I will never recommend something that I've never used before or don't love.
As a business owner, having trust with your audience is so important, so be sure if you're going to do affiliate marketing, you only do so with stuff you use and love, and also, be sure to disclose your affiliate links according to the FTC regulations.
Some of the programs that I'm an affiliate for include:
Pinterest Scheduling Tool
Tailwind *
Hosting & Plugins
Social Warfare (social sharing plugin)*
Divi Theme (WordPress theme)*
Bluehost (hosting)*
List Building
Lead Pages (create opt-in forms and boxes)*
ClickFunnels (create opt-in forms and boxes, more customization)*
ActiveCampaign*
Graphics
Creative Market (stock photos)*
These are ALL programs that I was already using and recommending to others, so I checked to see if they had an affiliate program, and they did (woot!).
Whew! That was a lot of info…but I hope you can start to see the possibilities here!! What if you just made $1,000 per month from each category? That's $5,000 per month!!
Which one sounds most appealing to you right now? Pick one and run with it! Just START!! You got this!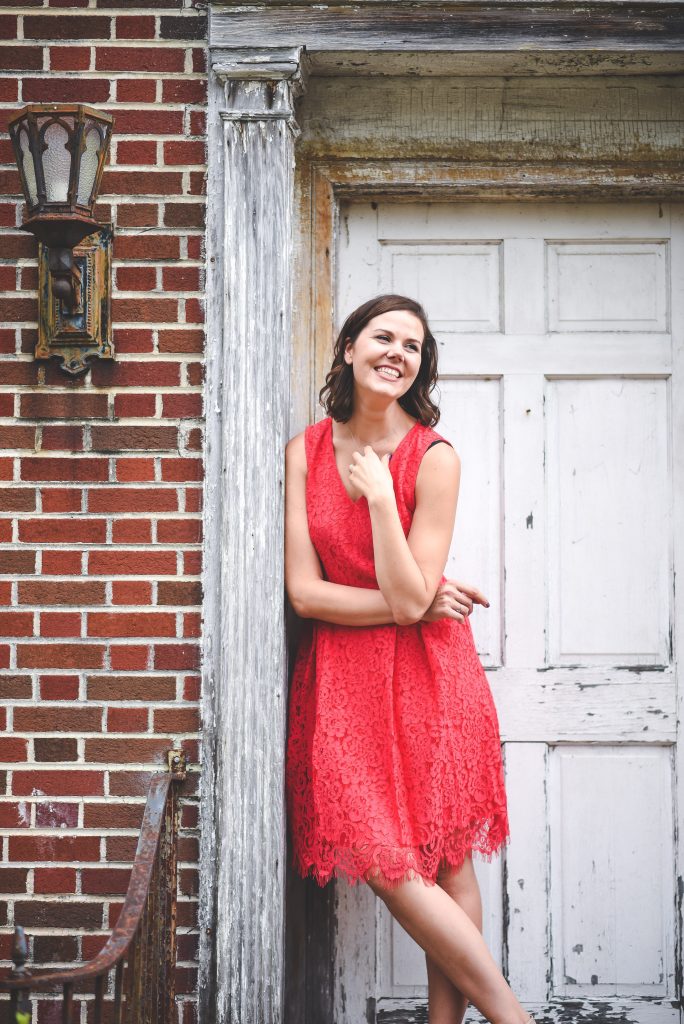 Snapchat: Rachelngom
Email: clientcare@rachelngom.com
"Life is a gift, and it offers us the privilege, opportunity, and responsibility to give something back by becoming more." Tony Robbins
PS. Be sure to join my free online community for female entrepreneurs! Join here.