Today, we are going to talk about how to get traffic to your blog. You're creating content, right? You want to get seen, have your customers find you, fall in love with you, and buy your stuff, right?
There are some super simple, yet strategic things you need to do if you want to get more traffic to your blog.
Let's dive in!
New here? I also have the following blogs to help you crush your Pinterest marketing strategy:
And of course, you should def register for my free masterclass where I'll share my top secret strategies to getting new leads and sales on autopilot with Pinterest!
How to Get Traffic to Your Blog Idea #1: Create Quality Content
This should go without saying. People won't come to your blog if you're putting out crappy content #truth
You need to create content that's relevant, helpful, and something your audience would want to share.
I've already written extensively on how to do this, so be sure to check out these two posts:
How to Get Traffic to Your Blog Idea #2: Use SEO
SEO, short for Search Engine Optimization, is is the practice of increasing the quantity and quality of traffic to your website through organic search engine results.
Want to show up on platforms like Google, Pinterest, and Youtube?
You need to become an SEO master.
We dive into keywords and optimization in my mini-course, Creating Killer Content, but to get started, be sure to download the plugin Yoast for WordPress.
It's easy peasy to use and will let you know if your blog posts are on the right track in terms of SEO optimization.
How to Get Traffic to Your Blog Idea #3: Add value in Facebook communities
This is how I got started in the very beginning of this business.
Getting the initial traction is hard! No joke. It's like you're climbing uphill and wondering, 'will this EVER work?!'
It will. Be patient and consistent.
Start by joining relevant Facebook communities where your ideal client is hanging out, and focus on adding value and being helpful.
Note: I did not say spam the group and try to sell your stuff.
Be a human and build genuine relationships with the other group members.
I joined several groups and started by answering questions about Pinterest and sharing a few helpful tips on Pinterest. Some of the groups had Freebie days, where you can share one of your freebies, so I made sure to mark my calendar (or use a Trello board) to make sure I knew which group had their freebie post on which day.
After doing this consistently for a few months, I became known as a Pinterest expert in several of the groups and people would tag me whenever someone had a Pinterest question.
This isn't easy to do. It's monotonous and time-consuming. It's exactly what Gary Vaynerchuck teaches in his book Jab Jab Jab Right Hook and Crushing It.
Most people won't do it.
Don't be like most people 😉
How to Get Traffic to Your Blog Idea #4: Instagram Story Takeovers
This is a fun way to get in front of other people's audiences. We had a bunch of Facebook live video swaps/podcast swaps/IG story takeovers within the Impact Blogging Academy.
Do you have a friend or maybe someone knows someone whose audience is your ideal client?
Why don't you ask them if you can get a shoutout or take over their IG story?
Depending on the relationship, you might have to pay $20-50 to do this, but if you're able to get in front of 10,000 potential clients, wouldn't it be worth it?
Make a list of potential influencers to reach out to and start messaging them asking if they do IG shoutouts/story takeovers and what they charge.
How to Get Traffic to Your Blog Idea #5: Email Your Blog Posts To Your List
This one is easy. Every time you write a new post, email a teaser to your list with the link to the rest of the article for them to read.
How to Get Traffic to Your Blog Idea #6: Pinterest
Um, of course, I'm going to mention Pinterest as a way to help you get more traffic!
Obvi, I have a bazillion posts on the blog about Pinterest that you can check out.
But I have a feeling that you're an action taker and just wanna jump right in…am I right?
If so, get your booty registered for my free Pinterest master class where I'll be diving deep into how to use Pinterest to get more traffic to your blog.
Pinterest is my JAM and it's soon to be yours too =)
How to Get Traffic to Your Blog Idea #7: Be Consistent
Rome wasn't built in a day!
It's going to feel like you're talking to yourself for a long long time.
You'll start to question if it's really worth it.
Is anyone really listening? Does anyone care with what I have to say?
STICK WITH IT!
As long as you do what I teach, it will happen.
Commit to posting on a consistent basis (1X/week or 2X/month) so you can develop trust with your audience.
They're counting on you! Be a leader and show up consistently for them.
Remember, your success is inevitable.
Well, there you have it. 7 ways on how to get traffic to your blog.
Which tip will you implement first? Are you currently using any of these strategies?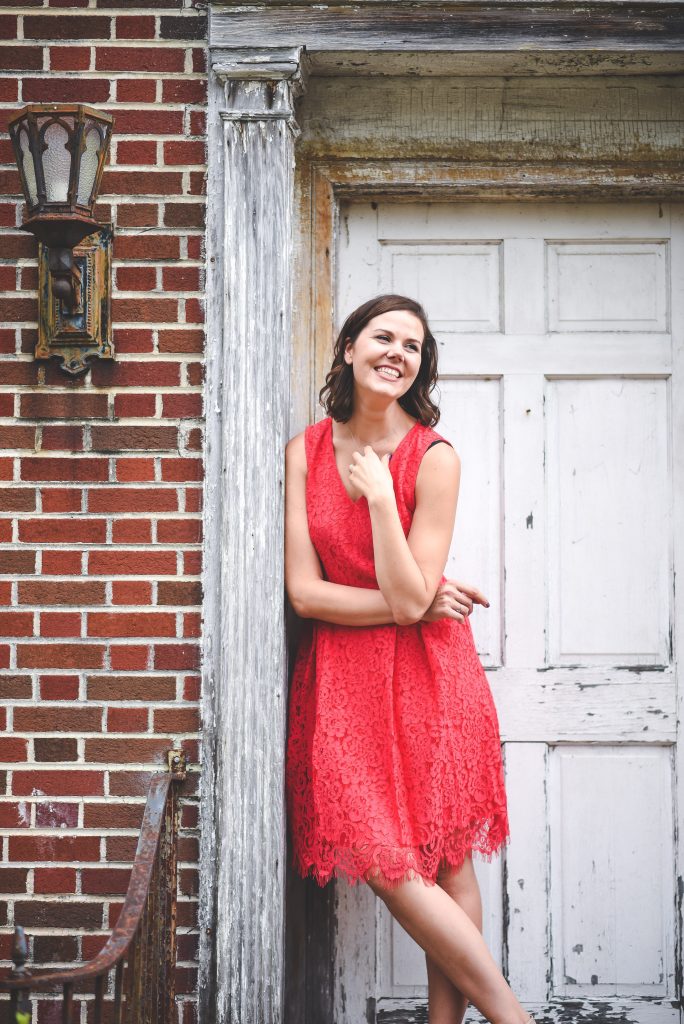 Email: [email protected]
"Life is a gift, and it offers us the privilege, opportunity, and responsibility to give something back by becoming more." Tony Robbins
PS. Be sure to join my free online community for female entrepreneurs! Join here.