I feel like Pinterest is this little secret that no one really knows about. I mean, it's been the #1 game changer in my business. I started using Pinterest for my business a few years ago and I had no clue what a difference it would make.
More than my 50,000 Facebook followers, my 21,000 Instagram followers, or my 250,000 views on Youtube.
It's Pinterest that has really changed the game for me!
I went from having ZERO traffic to my blog (except my mom lol) to over 34,000 visitors every single month.
I went from no one seeing my content to launching a little $9 ebook that made $1,000 the day it launched and crashed my site! Crazy, huh?
This quote from Social Media Examiner sums up why you need to focus on Pinterest for business:

"If you're looking to increase traffic or drive more sales organically, Pinterest is probably the best social network to focus on. It drives a healthy bit of social media traffic, and does this with only 150 million users, compared to Facebook's 1.8 billion."
Let's talk about why should you focus on Pinterest for your business, then I'll dive into some specific examples and ways that you can get started today.
New here? I also have the following blogs to help you crush your Pinterest marketing strategy:
And of course, you should def register for my free masterclass where I'll share my top secret strategies to getting new leads and sales on autopilot with Pinterest!
Why Use Pinterest for Business #1. Pinners come to shop
Pinterest works differently than other social media platforms, like Facebook or Instagram. The idea isn't to broadcast images or ideas to followers, rather save content, ideas, or products for later, which makes it the perfect marketing platform.
Research shows that large amounts of Pinterest users use the platform to research purchasing decisions before they buy. 87% of Pinners have purchased because of Pinterest.
Pinners are coming to the platform to search before they buy something. What if they came to search and they came across you and your products instead?
Why Use Pinterest for Business #2. Pinterest is a huge driver of traffic
This is my website analytics showing Pinterest accounting for almost 94% of all of my site traffic, over 34,000 viewers a month!
What's pretty crazy to me is that I have over 50,000 followers on Facebook, and only 14,000 on Pinterest, yet Pinterest obviously drives way more traffic.
Pinterest is like any other social media platform, it takes time to gain traction. But if you do the things that I teach and you stay consistent, you can absolutely have the same results as me (or even surpass them).
How would your business change if you were able to get 34,000 people seeing your content every month?
What's INSANE about this is that I took this screenshot an entire year after I stopped publishing content on this blog. Say what?!
It's not just me getting this kind of results though…check out Kenal!
Why Use Pinterest for Business #3. Pinterest gains traction over time.
With Facebook and Instagram, after you post, it's gone within 24 hours. People won't see the post after a day if they ever see it at all!!
Pinterest is different. It can take a pin some time to gain traction, but once it does, holy moly!
I have people coming to my blog, opt-ing in for my email list and buying my products from posts that I did THREE YEARS ago.
Do you see the pic below? I originally posted it in 2015. I took this screenshot at the end of 2018. It's still getting repinned and driving traffic to my blog.
Instead of focusing on Facebook and Instagram posts that the majority of your audience never even sees, why not focus on creating awesome blog content that can bring you business a year from now? #worksmarternotharder
Why Use Pinterest for Business #4. Pinners have a 9% higher average income than non-users.
They also spend less time on traditional media sources like magazines, television, and catalogs. What this means is that you can reach your target audience for way less than it costs to invest in traditional advertising. Speaking of advertising…you don't have to on Pinterest to see results. See the next point!
Why Use Pinterest for Business #5: FREE Traffic
So we talked about how Pinterest was a big driver of traffic—but did I mention that it was freeeee?
I get messages from people all the time if I can help them run ads on Pinterest. I don't do any ads on Pinterest!
Yes, you can pay to promote pins, but all of the site traffic that I've received has been free traffic. #score
Why Use Pinterest for Business #6: Pinterest is a Search Engine
You might think of it as a social media platform, but it's really more like Google.
Pinterest has 250 million active monthly users, performing 2 BILLION searches per month. #insane
What's even cooler is that Google wants to give you the results you want from a Google search, so you're actually likely to see Pins and Pinterest boards appear high up in the Google search results.
So while you're working your Pinterest strategy, you're also showing up on Google! #heckyes
Now, do you see why I'm so excited about Pinterest?? Free traffic, people who are ready to buy, content that gains even more traction over time, and a smarter strategy for you.
Now that you know why you need to focus on Pinterest, let's talk about how you can get started using Pinterest for your business.
How to use Pinterest for Business Tip 1: Upload a Professional Profile Picture
Is your profile picture the random gray person that Pinterest gives you? A picture of your cat? Or is it a professional headshot? I'm more likely to follow accounts that have a more professional feel to it. I highly recommend investing in a professional photo shoot, it will really take your brand to a whole other level!
I cover branding and more inside my free vault for entrepreneurs, click the button below to get instant access.
How to use Pinterest for Business Tip 2: Utilize Secret Boards.
Your Pinterest account should really be focused on adding value to your target audience.
I'm not saying you can't pin that chocolate cheesecake recipe, but if you do, you should add it to a secret board.
Yes, Pinterest has secret boards!! It's super easy to make boards secret. So pin your heart away at all the fashion, recipes, etc.
To make a board secret, we will go back and edit the board, then just click the little button that says secret. Easy peasy!
How to use Pinterest for Business Tip 3: Create Killer Pins
My absolute favorite site to create quality Pinterest images that convert is Canva.com.
Canva makes it SO SIMPLE to create amazing graphics! I am def not a graphic designer by any means! If I can do it, you can too.
Once you select the Pinterest template, you can design it how you like! Vertical images will stand out more in the Pinterest feed since they are bigger.
See the examples below? The one of the left is just a regular square image. Not really attention-grabbing, right? And the one on the right? It's still a transformation picture, but it's a vertical image, which will stand out more. Plus, it has text on the image and a call to action. More about that below!
Make sure to include some big bold text on your pins. Images with text perform better than those without.
People are scrolling on Pinterest (usually on their phones), so you need a scroll stopping image with an attention-grabbing headline.
Give people a reason to stop the scroll, save the pin, and click through to your site. Use your pins to tell a story and include a call to action!
Here are two examples. The one on the left, well, first it's a terrible quality pin. The text is hard to read and it's definitely not 'stop the scroll' worthy.
But the pin on the right! It's got bold text describing exactly what the person will see when they click through the post, plus it references a freebie.
Pinterest is a HUGE traffic driver, so you want to take advantage of that by capturing your visitor's email address so they don't disappear off into the internet without ever seeing you (or your products) again!
If you have something to offer people to join your email list (like a worksheet, PDF, etc.), then put that bad boy in your image so people know that when they come to your site they'll be able to get something valuable for free!
How to use Pinterest for Business Tip 4: Use Keywords Strategically
BEFORE I ever write a blog post, I do keyword research to find a relevant topic that my audience is truly searching for. Otherwise, it's a waste of time! If you don't use the right keywords, it's more than likely that no one is ever going to see your content.
Using keywords on Pinterest is super important because Pinterest is more of a search engine than it is a social media platform.
Using the right keywords factor in how many people will actually see your content on Pinterest.
The more niched down and specific you can get with your keywords the better.
When I niched down in my fitness business from just fitness to intermittent fasting and eating a keto diet, my blog traffic exploded from Pinterest.
By niching down and using the right keywords on Pinterest, you'll be able to target a specific audience. #heckyes
Need help niching down? This post is for you: https://rachelngom.com/niche-market/
Once you get the hang of it, it's easy peasy to use keywords on Pinterest.
The easiest way to use keywords on Pinterest is to use simple words that fit in your niche. We are using long tail keywords to be more niche specific. Long tail keywords are just 3, 4, 5, or even 6 words together.
Some of the long tail keywords that I use in my Pinterest business are:
How to get more leads

Pinterest marketing strategy

Social media marketing tips

Female entrepreneur tips

Social media marketing strategy
Instead of using one word such as Pinterest or Social Media, these long tail keywords that are more specific help me beat any competition and show up in the Pinterest search engine.
How do you find what people are actually searching for when it comes to your specific business?
I've got a free workbook right here for you to download with how to actually find what people are searching for, and then I'll guide you through how to choose the right keywords for your business and where to put them.
How to use Pinterest for Business Tip 5: AUTOMATE IT!
Pinterest is the platform that gives us the most results for the least amount of time. Tailwind is our secret =)
Get Tailwind and automate the entire process!
Tailwind is a Pinterest scheduling app and it works just like other social media schedulers, meaning that you schedule your pins for the week (or month), and you're pinning around the clock without actually having to be on Pinterest. #winning
You can schedule your own pins or other people's pins super easily (especially with the Tailwind extension). You pick the schedule that works for you and
Tailwind takes care of the rest. Tailwind also recommends times to pin based on when you're most likely to get repinned. Cool, right?
Tailwind also has an epic feature called Tribes, which will help you increase your reach (exponentially). Learn more about tribes here.
Let's recap this bad boy.
You need to be using Pinterest for your business, like yesterday. Start now!
Some essential things you need to do to get started using Pinterest for business include:
Uploading a professional pic
Making personal boards secret
Creating quality pins
Using long tail keywords
Automating everything
Woah, that was a ton of info. I hope you found it helpful! Believe it or not, this post is truly just scratching the surface of using Pinterest for your business. If you want to dive in super deep and really rock your Pinterest strategy, be sure to register for my next free Pinterest master class!
Question: Are you using Pinterest for your business? If not, are you going to start?!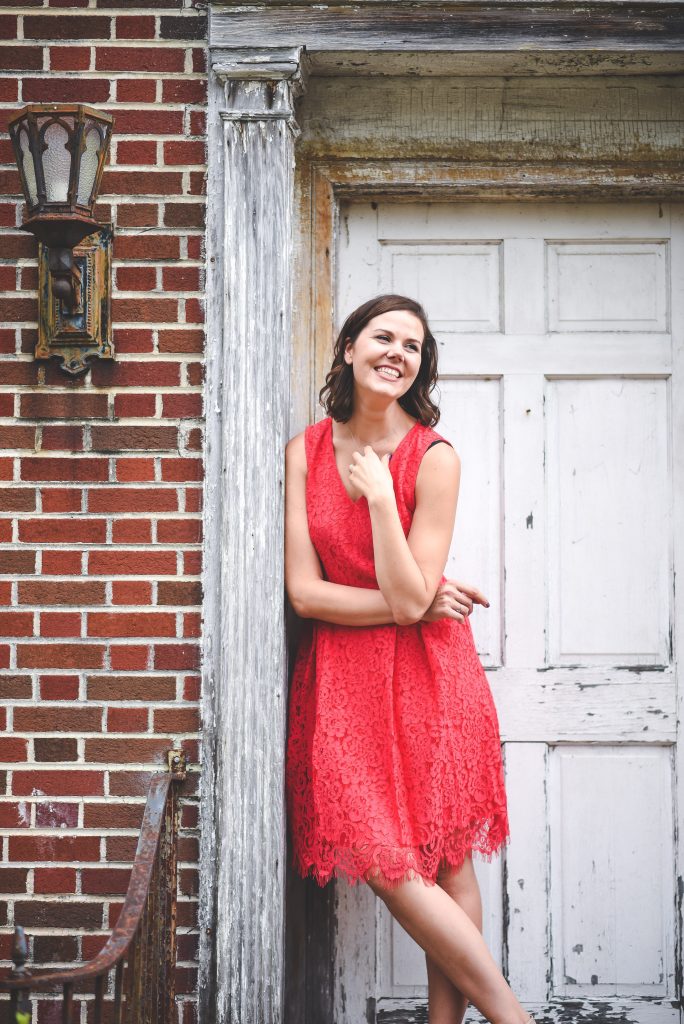 Snapchat: Rachelngom
Email: clientcare@rachelngom.com
"Life is a gift, and it offers us the privilege, opportunity, and responsibility to give something back by becoming more." Tony Robbins
PS. Be sure to join my free online community for female entrepreneurs! Join here.