Need to come up with some marketing freebies ideas? Girllllllll let's dig in because I've got some awesome ideas for you with a killer download at the end!
Let's get to it!
Are you actively building your email list?
If not, it's time to start!
Hear me out.
You don't own Facebook. You don't own Instagram. What if one day Zuckerberg shut down your account? How will you reach your audience?
You don't own those social media platforms, but you DO own your email list.
I can tell you that the bigger my list has grown, the bigger my paychecks. I was able to earn $750 by sending ONE email to my list (I didn't even have a product yet!).
You convinced? Good.
Let's into some brainstorming on different ways you can build that email list.
Marketing Freebies Ideas: What should you offer?
First, I want you to think of what the end goal is.
What product or service do you want your ideal client to buy?
From there, reverse engineer your strategy so that the freebie is related to the end offer.
Example:
I have a course on how to use Pinterest for your business.
My opt-in is a cheat-sheet on how you can use Pinterest to grow your business.
I wouldn't create a freebie about mindset if I wanted to sell a course about Pinterest. Makes sense?
Btw, freebie, freemium, opt-in—they are all the same thing =)
What are some different kinds of freebies you can offer?
Checklists

PDF

Video

Audio

Coupon code

Challenge
Basically, you want to offer anything that's going to give your ideal client a quick win. They should be able to go through it and think 'wow, that was SO helpful and just what I needed'.
Don't overthink the offer…my best performing freebies have been my grocery list and a 5 day challenge, but I've done then ALL lol.
I suggest doing ONE, then you can test, tweak, make it better, create another one and really see what resonates with your audience.
My first one didn't perform very well at all–so just keep testing the headlines (I use Advanced Marketing Institute), change images, or even the offer until you find one that's converting well. My average conversion is around 20%, but some have gotten over 60%!
So you have your freebie made (if you need help coming up with one, this cheat sheet will help break it down for you), let's make sure we are visible and people can actually see your freebie!
Marketing Freebies Ideas: WHERE to put your freebie!
I suggest having your opt-in displayed in the header of your website, and in several other places on your blog.
As you can see on my blog, I have a freebie on my home page, in my header, the side bar widget, a pop up, exit pop up, AND within each blog post.
If you just have a little box at the bottom of your site, you probably won't get a lot of people opt-ing in to what you have to offer!
Marketing Freebies Ideas: How do you create the freebie?
I use canva.com for literally everything. You could easily select a template on Canva and do it yourself, or you can hire someone from fiverr.com or upwork.com to make it pretty for you.
If you're doing a video, obviously record your video, or if you're screen sharing you can use a software like ScreenCast.
In the beginning especially, keep things as simple as possible! You don't something super extravagant here.
Marketing Freebies Ideas: How do you deliver the freebie?
You can upload it to Google drive, the media portion of your website, or Dropbox. I personally just upload it to my site, then you need to make sure it's connected to your email provider.
I use the combo of ClickFunnels and Active Campaign right now. ClickFunnels creates the pretty opt-in pages, Active Campaign is where the emails are stored and where I can connect with my new friends! These are fancier programs and I'm just starting with them now, but when I was just building my email list I was using LeadPages and AWeber (after using Active Campaign, I def wouldn't go back though).
Head spinning? Mine was too, but after setting this up once, you'll be a pro (or at least it gets easier over time!).
Marketing Freebies Ideas: How do you get people to sign up for your freebie?
By creating killer content!! You need to create content that's related to the free offer. You can see in this post, I'm talking about creating your freebie, but then I also have a freebie that is an upgrade to this post, where you can print it out, and really dive in deep and create your own freebie.
This is called a content upgrade. Content upgrades work super well and they are a great way to build your list!
Let people know you have a freebie!
Every time I do a Facebook live, I mention my freebie! Give people a call to action on your posts so they know you have something to sign up for!
Pinterest is golllllld for list building! But you need to make sure you're following the strategies I teach within Pin with Purpose, to create content that's related to your freebie.
Marketing Freebies Ideas: Freebie Examples
Here are some examples of awesome freebies!
Amy Porterfield is a marketing genius and I've actually taken her List Builder's Lab course. She knows her stuff! Here's an example of one of her freebies (she has many!!).
Lewis Howes also has a few different freebies on his site, this one is right in the header of his blog.
Marie Forleo (I adore her) has an audio freebie that she offers on her site. This popped up while I was scrolling.
Kris Carr offers a free starter kit for her email subscribers. She has her opt-in in the header of her blog and also a pop-up.
Conclusion:
The main thing to remember is that you just need to START and get one up so you can collect email addresses.
Get it done, then make it better.
My motto: Done is better than perfect!!
QUESTION:
Have you created a freebie yet? If not, what's holding you back?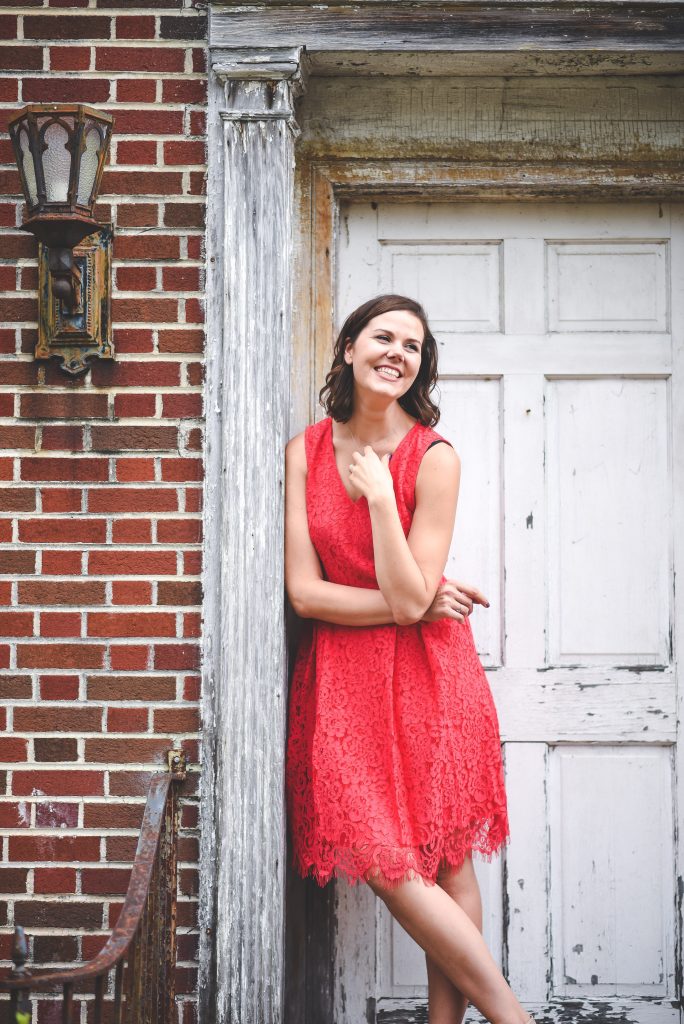 Email: clientcare@rachelngom.com
"Life is a gift, and it offers us the privilege, opportunity, and responsibility to give something back by becoming more." Tony Robbins
PS. Be sure to join my free online community for female entrepreneurs! Join here.