To start, I want to share kind of why I'm obsessed with having multiple streams of income.
First, let's go back to 2015.
I was in network marketing and created a pretty successful business. We were making a six-figure income and life was good… until the company restructured.
My income was cut in half and it went from a cushy 6 figures to $4,000/month.
We only had that one revenue stream coming in and then boom.
It felt like it was overnight. It was cut in half and we were left scrambling.
Ever since then I've always been really passionate and really intentional about creating multiple revenue streams.
I was actually talking to one of our students that's going to be in our next round of Activate. She's a freaking rock star, but she only had one revenue stream. Something happened within her company where competition came and took half her customers.
Her income was cut in half.
And so one of the things I'm going to be working with her in Activate is making sure we're creating more than one revenue stream.
I'll share with you the different income streams we have in our business to hopefully give you a few ideas of what you can do.
Here are our multiple income streams from this past month:
Network Marketing

Interest income
Affiliates:
Amazon

Kajabi

Clickfunnels

Bluehost

Christina (was an affiliate for her launch)

Elegant Themes

Virtuous Ventures (for my fitness blog)

Social Warfare (plugin)

Courses:
Pin with Purpose upsell

Repurposing Content Master Class

Food Freedom Project
Coaching:
Let me break it down for you, because we sure as heck didn't start out with all of these all at once.
Creating our first income stream
Network marketing is actually still a revenue stream for us. I'm insanely grateful for my experience in network marketing…it was like an intro to entrepreneurship =)
I haven't touched that business in like a year and a half. In May we still did like $2,500. #passiveincome
I started with Beachbody and then decided to do my own thing. I created an eBook and then launched my very first online course.
Don't expect to get rich from a $9 ebook 😉 but it was great validation for me that my people wanted MORE from me and I COULD branch out and do my own thing.

Multiple Income Streams: Course Creation
I knew I wanted to get out of the fitness space and switch niches, so in August 2017, I started She's Making an Impact and in September we launched Pin with Purpose, which is our bread and butter online course that is still our highest generating income for us every single month.
Right now, close to 50% of percent of our income comes from that one course.
Since then, we've added more courses to help serve our audience.
Creating Killer Content is our mini-course and we serve a lot of students with that small price point.
We also have an option for students to add our content creation master class when they purchase.
I'm a huuuuge fan of online courses because it's the most passive thing that can generate big profits. You can be on vaca and still making course sales (if you have a funnel in place).
"If you don't find a way to make money while you sleep, you will work until you die." -Warren Buffett
Multiple Income Streams: Coaching
Next thing that is private and group coaching.
I've had a lot of people asking, what are you doing? Can you help me? I've added in coaching as one of the ways that I get to serve people. And that's honestly one of my favorite things to do because I'm really involved in their businesses and get to help them succeed. And that brings me so much joy =)
Then I started getting maxed out on private clients, so I added in a group program, Activate. It still allows me to be involved in my student's businesses, but it doesn't require as much of my personal time.
If you're not doing some form of coaching in your business, maybe that's something that you could think about adding.
Multiple Income Streams: Done for You Services
By listening to our audience, we were able to know that they needed help managing their Pinterest accounts. So we added in Pinterest management.
Done for you services is something that you can add to your business as another revenue stream.

Multiple Income Streams: Affiliates
Next category of income streams is affiliate income.
I want you to think about what are you using on a daily basis. What are you already recommending and could you become an affiliate for that?
Some of our affiliates are products that I'm using or software.
We're an affiliate for Amazon, Bluehost, Elegant Themes, Kajabi, Social Warfare.
There are so many ways to increase affiliate sales.
I've written blog posts about products I'm an affiliate for, and when people come from Pinterest or from Google and read the blog posts, we have our affiliate links in there.
Some of it's on the back end of people going through our online courses and we have products that we recommend in there as well.
We are also affiliated with some of our students or friends who are in my industry.
Think about who is someone that you could work with that would be a complement to what it is that you're already doing.
I was recently a part of my friend's Christina Jandali's launch. She launched her Facebook group program and I decided to be an affiliate for that because what she teaches in Facebook groups goes so well with what I teach with Pinterest.
I hope this gets your wheels turning on how you can start adding multiple income streams into your business.
Just remember, you shouldn't add 10 overnight. Get 1 working really well before you add the next thing.
Comment below: tell me how many income streams do you have right now and what will be the next one you add =)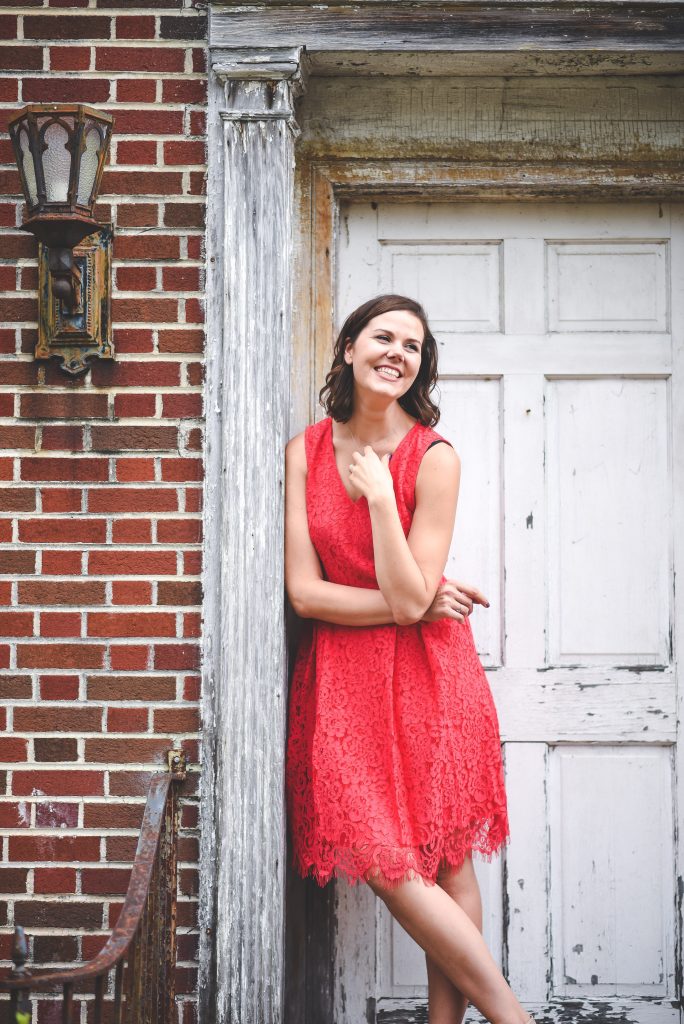 Email: [email protected]
"Life is a gift, and it offers us the privilege, opportunity, and responsibility to give something back by becoming more." Tony Robbins
PS. Be sure to join my free online community for female entrepreneurs! Join here.