Hey hey! Welcome! I'm so happy you're here! Today, I'm pumped to teach you my strategies for selling products on Pinterest.
I've been using Pinterest to sell my digital courses and coaching programs, but can it be used to sell physical products?
Heck yes. I probably have a much different strategy than you're thinking…
I also have the following blogs to help you crush your Pinterest marketing strategy:
And of course, you should def register for my free masterclass where I'll share my top secret strategies to getting new leads and sales on autopilot with Pinterest!
In this post, I'll be teaching you organic strategies to sell products on Pinterest, not paid ads.
In order to get organic (aka FREE) traffic from Pinterest, you need to understand search engine optimization (SEO) and how to use keywords on Pinterest.
Did you know Pinterest is a search engine, just like Google?
That means, if you can understand keywords and use them in the right way, you can dominate your niche.
Lucky for you, I have an entire post (with a free workbook) to teach you how to use keywords on Pinterest.
Now, let's talk about some key strategies I suggest if you want to use Pinterest to sell your products.
Oh, and if you want the audio version, I got you covered. Be sure to subscribe to the She's Making an Impact Podcast so you don't miss an episode <3
Strategies for Selling Products on Pinterest #1: Use Pinterest to drive traffic to your blog, not your store
This might seem a bit crazy to you, but i don't want you to drive traffic to an Etsy or Amazon store, I think it's much more powerful to drive that Pinterest traffic to your blog…and here's why.
If you send someone to Etsy and they don't like the first product, they're gonna get sucked into an Etsy hole that they may never come out of, or go right back to Pinterest. And then you've lost a major opportunity.
What if, instead, you send that traffic to your blog, where you can control the content and experience.
You can absolutely have the products you sell available on your blog, but keep in mind that most people probably won't buy your products the first time they land on your site…which is why step #2 (email list building) is crucial.
Another reason why you should drive that traffic to your blog is that you can place a Facebook pixel on your blog.
A Facebook pixel is just a little piece of code that you put in your blog (or you can install the Facebook pixel helper plugin) and it will grab the information of all people who visit your blog.
You can use that information to retarget those people using Facebook ads.
You know when you are shopping for a pair of shoes from Zappos and then when you are back on Facebook, you see those shoes EVERYWHERE?
They're not stalking you, but they are retargeting you with a Facebook pixel.
You want the ability to do the same thing.
Strategies for Selling Products on Pinterest #2: Use Pinterest to build an email list
Since most people need a few touches from you before they buy your product, you can use Pinterest to build your email list.
You MUST be building your email list. You don't control any other social media platform. Facebook could shut down your group. Your Instagram could get hacked. You can't control that.
But you DO own your email list.
How do you get people to actually subscribe to your email list?
This post will give you tons of ideas to offer as a freebie. https://rachelngom.com/marketing-freebies-ideas/
If you have a physical product, maybe you offer a 15% off coupon code for first time buyers, or free shipping.
Once they are on your email list, you can then build a relationship with them and market to them in the future.
Again, this step is super important. You're working hard to get traffic to your store/blog via Pinterest, so you want to be sure you capture that traffic's name and email address. Otherwise, they'll probably never see you (or your products) again.
Strategies for Selling Products on Pinterest #3:Add value to your potential clients via your blog
Content is king. You may just be selling physical products, but I definitely think you have the opportunity to add value to your audience via stellar blog content.
Let's say you sell organic soaps and lotion. You could blog about the dangers of typical skin care products, your favorite natural skin care products, or how to get started living a more natural/eco friendly life.
Or what if you sell baby clothes. You can create content that's helpful for the first time mom, gift ideas for first time moms, or prepping for the arrival of baby.
Are you starting to see how this works?
You're using Pinterest to get them into your funnel….
Pinterest leads to the blog, where you add value and get them on your email list. THEN you market your products.
Most people try to drive Pinterest traffic to a sales page, and then lose them.
But you're not like most people, am I right?
Here are two examples of my clients who've gone through Pin with Purpose and are crushing it selling their products on Pinterest.
Kellie Borja sells gorgeous pieces for weddings. She used to have her products front and center and was struggling to make a sale.
She applied what I teach within Pin with Purpose, started creating helpful content for brides to be and building her email list. In just a few months she's tripled her sales and is struggling to keep stock. #insane
Kenal Lewis is an artist who sells his artwork and t-shirts.
Before he went through Pin with Purpose, the most he's ever sold was 1 t-shirt per month (and that involved direct messaging friends/family).
In less than a month, he's sold 4 shirts from Pinterest. That might not seem like a ton, but he's JUST getting started—in a few months that number is gonna jump like crazy.
See in the pics below how instead of directing Pinterest traffic to a shop page, he's directing them to his blog, where he's writing about his art in more detail, includes a coupon code to get on his email list, and also the link to purchase the shirts.
To sum this up, Pinterest can be an incredible platform to get more eyeballs on your content.
It starts with creating epic content to get them on your site and understanding SEO and keywords on Pinterest to get them to find your pins, having a freebie (or coupon code) available so that you can get them onto your email list, THEN market your products.
Is this helpful? Would love to hear your thoughts below.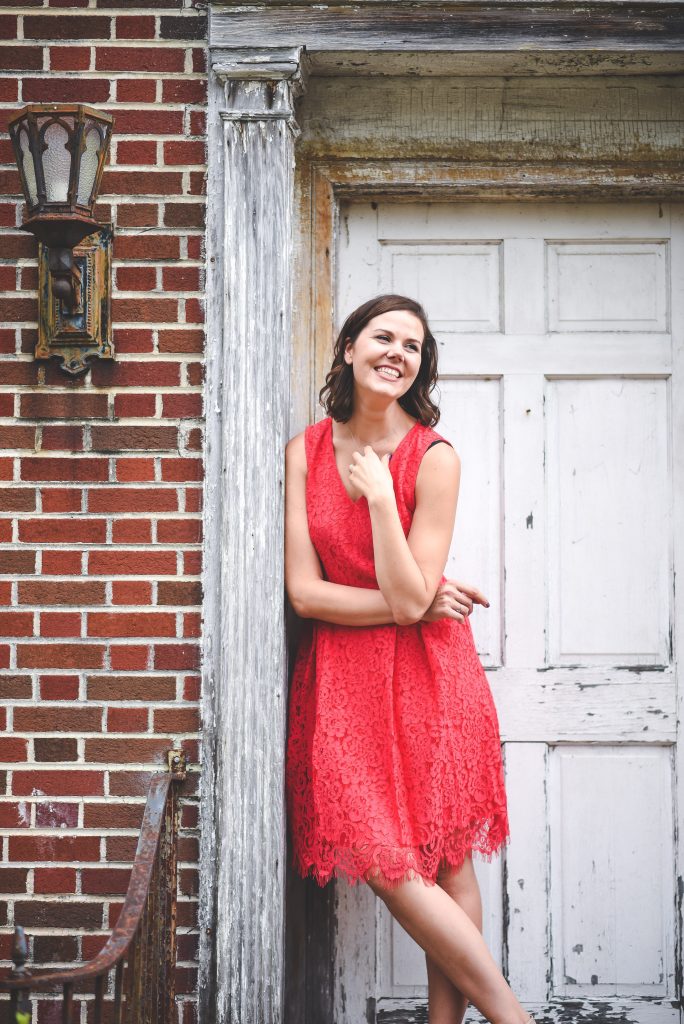 Snapchat: Rachelngom
Email: [email protected]
"Life is a gift, and it offers us the privilege, opportunity, and responsibility to give something back by becoming more." Tony Robbins
PS. Be sure to join my free online community for female entrepreneurs! Join here.