*This post contains affiliate links. I would never recommend a product I don't love =)
Thinking about starting a blog? Awesome!!!
I never considered myself a 'blogger'….but when I started my fitness business back in 2011, I wanted another platform to share my tips, recipes, and more!
So I started a blog on WordPress. I had no clue what I was doing lol!
Since those humble beginnings (dude, some of those early posts are embarrassing!), I've been able to monetize my blog and make thousands of dollars through sales of eBooks and online courses.
In this post, I'm going to cover a few different options for you to start a blog.
I'll give you a few options to create a blog for free, but I'm definitely going to suggest you start your blog on WordPress and pay for hosting. It's cheap to start, and I'll explain in more details in the post.
First, let's go over the basic steps you'll need to start a blog:
Register a domain and hosting

Pick your theme

Modify your blog to fit your style

Add any plugins

Write compelling, consistent content!
Want to create a blog for free? You can use blogging platforms like wix.com, but I don't recommend it for a few reasons…
It doesn't look as professional (they leave their logo on the site)

The site loads slower

Your customization options are limited

You technically don't own the content
The difference between a free website and one you pay for is literally $3/month. Splurge a little 😉 and own your blog!
Let's get into the steps of how to create a successful blog in 2017!
How to Create a Successful Blog Step 1: Register a domain and hosting.
You can use a site like bluehost.com to register your domain and hosting. Domains can cost as little as $10, or you can get them for free with your hosting package.
Quick tips for choosing a domain name…make sure it:
Is easy to remember

Is .com (not .info or anything like that)

Doesn't have any numbers or dashes or anything like that. Think

simple

over

clever.

Not sure what to use? Your name is probably a safe bet.
fitwithrachel.com > fit-with-rachel.com
Don't get stuck on this part. Your content is ultimately what's going to be the deciding factor in your success, not your blog's name. Decide on a name and keep moving!
Here are step by step instructions to purchasing your domain and hosting with Bluehost:
1.Go to BlueHost.com. Be sure to use this link so you'll save 50% and get a free domain when you register.
2. After you click the button to get started on the homepage, you'll see the pricing options. You don't need anything more than the basic version at this point, but when your traffic increases, you may need to upgrade your hosting (it's a good problem to have ;)).
3. You can decide on if you want to pay month to month, by the year, or 36 months. I def suggest just paying for 36 months up front, you'll save $$, and BlueHost offers a 30-day risk-free guarantee.
4. After you select your plan, you'll choose your domain.
5. After you've decided upon a domain, you'll just fill in your contact and billing info. You'll have a few upgrade, options and the only one I recommend is Domain Privacy Protection, which will keep your info private.
6. Click submit then boom! You've got your own website!
How to Create a Successful Blog Step 2: Pick your theme
After setting up your password in BlueHost, BlueHost should direct you to an area to pick out a theme. If not, just click on 'appearance', then 'themes' in your dashboard.
There are a TON of free themes that you can choose from, and you can change these whenever, so don't stress out too much about this part.
After a few years of blogging, I decided to upgrade my theme to Divi, but you can totally start with a free theme if you're on a budget.
Paid themes will typically cost $50-$100, but they're typically more customizable and have better support than any free theme will.
Just keep in mind that 99% of successful bloggers own their website and they upgraded to a more customizable theme.
How to Create a Successful Blog Step 3: Modify your blog to fit your style
After selecting a theme, you should be directed to the dashboard for your new site.
If you're brand spanking new to the blogging world and you're not a techie, this part may seem a bit daunting. It was for me…but after playing around with my site, I started to figure it out and now it's easy. With the Divi theme, I do zero coding…it's just drag and drop. #score
You'll want to modify your theme to fit your brand, use your colors, etc. If you're not sure how to pick out brand colors, I have a tutorial of how I picked out my brand colors and logo in my Insider Vault, you can join for free here.
Don't stress. If at any point you think this is over your head, you can totally outsource this to someone on upwork.com.
Just remember, simple is best, and done is better than perfect. I put up rachelngom.com in a day, then over time I went in and made tweaks as I saw fit.
How to Create a Successful Blog Step 4: Add any plugins
Plugins give your site a few more customized options, but don't go crazy here. For every plugin you add your site will start to slow down.
The (free) plugins that I use and recommend are:
Yoast SEO
JQuery Pin it Button for Images
Social Warfare
Pretty Links
How to Create a Successful Blog Step 5: Write compelling, consistent content!
This is the key part!! You won't be able to monetize your blog if you aren't actually writing content that helps others!
Decide on a niche topic that you want to talk about, and stay focused on providing a weekly post dedicated to helping others in that niche.
This post goes into a ton of detail about how to write awesome content that people will actually find.
If you want to learn how to increase traffic to your new blog for free, be sure to check out my free Pinterest master class that will teach you step-by-step how I was able to increase the traffic on my fitness blog from 2,000/month to 36,000/month (for free).
Whew, I know that's a lot. Just know that you can totally do this—if I can do it, so can you!
Question: Do you have a blog yet? If so, what is it? If not, are you going to make one?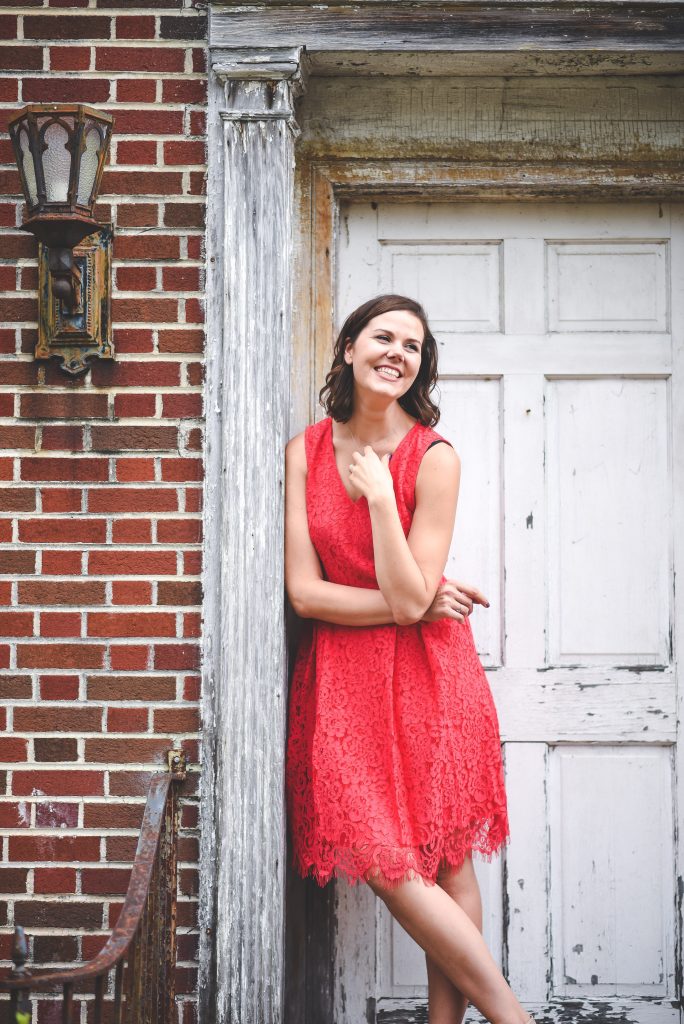 Email: [email protected]
"Life is a gift, and it offers us the privilege, opportunity, and responsibility to give something back by becoming more." Tony Robbins
PS. Be sure to join my free online community for female entrepreneurs! Join here.