Hey hey! Let's talk Pinterest marketing strategy for your local business.
Why use Pinterest for your business? I cover all of that here: https://rachelngom.com/6-reasons-use-pinterest-business/
Let's just say that it's free traffic that works for you over time. While most people are struggling to figure out the Facebook algorithm, I'm over here reaching almost 1 MILLION people for FREE with Pinterest and making sales from content I posted 3 years ago #woah
So yea, it's def important to get started asap.
Before I dive deep into these Pinterest marketing strategies for your local business, let's start with the foundational stuff that you'll need to do first to make sure you're getting the most use of your Pinterest account.
Foundational Pinterest Marketing Tips:
Now that we've got a solid foundation, let's get to the awesome ideas for your local biz!
Pinterest Marketing Strategy for a Local Business Idea #1: Fill out your profile and be sure to include your location.
When you go to the settings tab on Pinterest, you are able to edit your profile and add a location for your business. Make sure you add your location here!
Also, when crafting your bio, keep in mind that your Pinterest account is not for you, it's for your ideal client. So we need to craft a compelling bio that is going to attract the right people!
Your bio should briefly (in 160 characters) explain who you help, how you help them, and an opt-in (place where they can join your email list.)
Here is an example of my bio sentence: I help female entrepreneurs use Pinterest to increase their leads and sales. Get my free Pinterest Marketing Tips Cheat Sheet: rachelngom.com/cheat-sheet
So, when you craft your bio, keep it simple and keep your target audience in mind. Answer the following so you can craft your bio!
I help ___________________________
Learn/Do/Become ______________________________
Sign up for (what do they get?) _____________________
Here are a few more examples:
I help busy moms lose the baby weight. Sign up for my free grocery list!

I help female entrepreneurs grow their income online. Sign up for my free branding cheat sheet!
Also, when creating your bio, keep in mind that Pinterest is a search engine. This means that you need to make sure you're using keywords! You can infuse keywords in both the bio description AND your name.
See my profile below as an example.
Pinterest Marketing Strategy for a Local Business Idea #2: Board Strategy
Think of your Pinterest boards as your store front. There are a lot of different Pinterest board hacks that I'm going to cover in this section so you can get the most out of your Pinterest marketing strategy.
When creating your boards, be sure to include your location in the board title and description so you appear in the search engine.
Adding your local business name, address, and phone number in the board description and each individual pin and board description will help people find you when they do a search, whether on Pinterest or Google!
Did you know that pins, boards, and profiles can be indexed in Google and show up in the search results? Super cool, right?
If your business serves several areas, you can have a board for any location people might search. For example, if I lived in the Twin Cities in Minnesota (St. Paul or Minneapolis), and I own a restaurant, I might title my boards:
Best St. Paul Restaurants

Best Minneapolis Restaurants

Best Twin Cities Restaurants
Some other Pinterest board ideas include:
Create a customer favorite board and showcase your customers

Create a local favorites board

Create a board dedicated to your store

Create boards that are helpful for your local audience.
I want to break down #4 a bit so you can see how to do this. You can essentially become an information resource for people in your area searching for services or businesses.
To create boards like this, you can check out local businesses you'd want to feature on Angie's List, Yelp, or Google.
Group boards are another strategy that I'll cover in the collaborate section below.
Pinterest Marketing Strategy for a Local Business Idea #3: Create Helpful Content
Content is king! People are on Pinterest looking for valuable content. They want to learn new stuff, and also buy stuff!
Creating quality content is what's going to set your business apart.
Check out this post to learn how to create killer content in your biz: https://rachelngom.com/7-steps-to-writing-great-blog-posts/
Pinterest Marketing Strategy for a Local Business Idea #4: Survey your Audience
[/et_pb_text][et_pb_text _builder_version="3.0.100″ background_layout="light"]
In order to create high-quality content that your ideal client finds helpful, you need to first understand what your audience is interested in.
You don't need to create a million Pinterest boards and pins to crush it, but you do need to have the type of pins and boards that your audience is looking for.
How do you find that out? First and foremost, ask!!
This post about market research is super helpful: https://rachelngom.com/how-to-do-market-research/
After you've conducted your market research (it's so key), start browsing through the categories that are related to your biz and see what is being shared and how popular it is. This will give you a better idea of what topics and keywords your audience is really interested in.
Pinterest Marketing Strategy for a Local Business Idea #5: Use Keywords in your Profile, Board Title, Board Description
Keywords are everrrrrything on Pinterest!
Like I said, Pinterest is a search engine and you really need to understand how keywords work in order to show up.
This free cheat sheet will really help you understand keywords and where to put them.
Pinterest Marketing Strategy for a Local Business Idea #6: Target Promoted Pins by Geographical Area
While I've been able to reach nearly 1 million people on Pinterest without promoted pins (heyyyy free traffic), promoted pins might be something to check out for your local business.
You can use promoted pins to target your local area!
Let's say you have a bed and breakfast in Napa Valley, CA. You can target people in that region, or you can target people from SoCal who might drive up to stay there.
You might have people coming from all over CA to come and visit, so make sure you understand your ideal client and where they're coming from so you can target your pins accordingly.
Pinterest Marketing Strategy for a Local Business Idea #7: Tell your Business's Story through your Pinterest Account
Use your Pinterest account to tell the story of your business. You can do this by creating boards that focus on your clients, the history of your business, the staff, how the business is involved in the community, etc. Give them a behind the scenes look at what you're all about!
Pinterest Marketing Strategy for a Local Business Idea #8: Contests
Contests are a super fun way to grow your Pinterest reach. You can ask your clients to submit images to a specific board and ask them to vote for their fave by liking or commenting on the pin.
For example, what new cocktail would they like to see created at your restaurant? Or how would they accessorize the new outfit in your shop?
Offer a prize to the pinner whose pin got the most likes or comments.
Pinterest Marketing Strategy for a Local Business Idea #9: Collaborate
The final tip! You still with me?!
Hit that Pinterest search bar again to find other local businesses or vendors and follow them.
By following other local businesses, you can expand your reach and get in front of your local audience.
Find your fave local businesses on Pinterest and follow them! Repin their stuff and leave a comment!
When a fellow small business sees you taking the time to show them some love, they're likely to repay the favor.
This is a great organic way to build biz relationships and share great local content with your followers.
Want to take this a step further? Create a group board with other local businesses!
You can create a group board and invite other businesses to share and contribute to that board.
And my bonus tip…stay consistent!
Rome wasn't built in a day and neither is your Pinterest account. It can take quite a few months to see results using Pinterest, but when you do, holy moly! Stick with it and trust the process!
If you enjoyed this post and want to dive deeper, I invite you to join my next free Pinterest master class when we can hang out live, I'll teach you some more pinning secrets, and you can ask me anything. Sign up here.
What do you think? Could you apply some of these tips to your business? Leave a comment below and let us know!
Sources:
https://www.socialmediaexaminer.com/how-to-use-pinterest-to-connect-with-a-local-audience/
http://www.getfoundlocallyonline.com/12-pinterest-actionable-tips-for-local-business/
http://www.cactusmailing.com/ingenious-ways-to-use-pinterest-for-your-local-business/
https://www.socialmediatoday.com/news/7-ways-to-reach-your-local-community-with-pinterest/450602/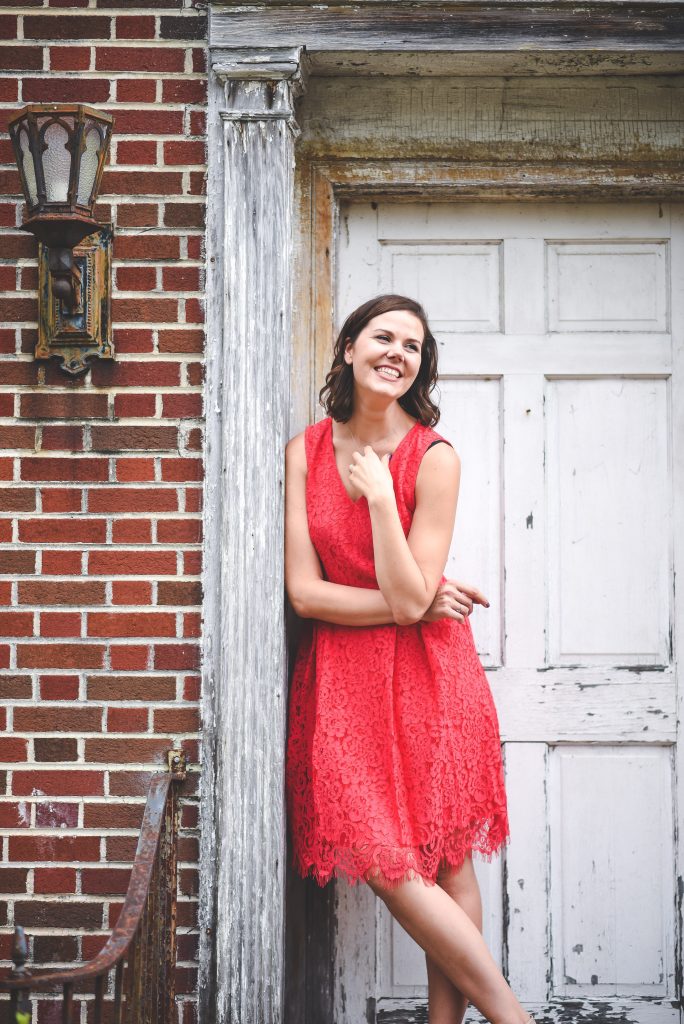 Snapchat: Rachelngom
Email: clientcare@rachelngom.com
"Life is a gift, and it offers us the privilege, opportunity, and responsibility to give something back by becoming more." Tony Robbins
PS. Be sure to join my free online community for female entrepreneurs! Join here.